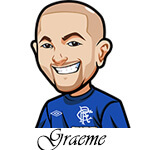 Bellator 237 takes place on Saturday, December 28th 2019.
It features a main event that would sell out every stadium in the world if this was 15 years ago. Feder Emelianenko takes on Quinton Rampage Jackson.
Other matches on the card include Michael Chandler vs Sidney Outlaw, Michael Page vs Shinsho Anzai and Daron Cruickshank vs Goiti Yamauchi.
It looks like a tough card to handicap from a betting perspective with quite a few heavy favourites, but we'll have a look and see what we have got.
Let's get to it:
Bellator 237 Betting Tips:
Fedor Emelianenko to win. The last time we saw Fedor in Bellator was almost a year ago when he fought and lost against Ryan Bader at Bellator 214. Prior to that we saw him on Bellator string a couple of wins together as he beat Chael Sonnen and Frank Mir.
Last time we saw Rampage in a Bellator cage was when he was beating Wanderlei Silva. Rampage is someone who over the years I have honestly lost a lot of respect for as a fighter. I just feel he has been bark but no bite. This goes back to the UFC days as well – I remember thinking that when he fought Rashad Evans back at UFC 114 for example.
Fedor is someone who still has that sting to him. Jackson is struggling with his weight I find as well. I know Fedor doesn't have the chin anymore but I still think standup wise he should have it and will be aware of that. Rampage is a big boy these days and will gas quickly. Unless these two swing right from the off, I think Fedor can handle him.
Underdog pick: Keita Nakamura to win. This is one where I feel there is slight value. Nakamura should be an underdog but +420 odds is too much. More like +250 to +300 range. Larkin is coming in on an impressive 3 win fight streak but Nakamura, while inconsistent, is still a solid fighter. He can be dangerous with the submissions and I think Larkin may underestimate him.
Kana Watanbe to win. She's a slight favourite and I like it. I respect Joanne for taking this fight however Watanabe is a beast and I like to continue that here. She has some incredible judo ability and has finished off a lot of fighters to create her 8-0-1 record.
I just can't see Ilara Joanne being able to hang with her. I see Watanbe getting it to the ground and then choking her out or something.
Those are the only three fights I am seeing worth betting. I'd love to bet Daron Cruickshank as he is fearless and fun to watch. However Yamauchi is an absolute beast and will destroy him I am sure. His BJJ is unreal and Yamauchi is a very professional fighter. He won't get carried away or get caught up in the drama. He'll get Cruickshank on the ground promptly and then make him tap.
THat's a bet if you want to make it I guess. Yamauchi to win inside distance or via submission. I can't see it going any other way.