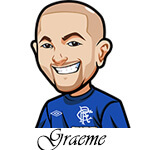 Follow @SBTSportBetting


[Get Exclusive Tips on our Patreon, Ad-Free
]
With the coronavirus situation, the tips here may be a bit disjointed over the next couple of days.
Vin covers the NBA and that has been suspended. Scott likes to cover the NHL and that is likely to be suspended.
So we'll just have to take it as it comes.
I've told both those guys that if they want, they can randomly cover whatever the heck they want just for fun and so we can keep gambling.
So we'll see how it goes.
Right now as far as I know Bellator 241 is going ahead as planned. So I've studied the data and will go with betting tips for the event.
Bellator 241 features a bi gmatch with the Patricio Pitbull who is 30-4, going up against Pedro Carvalho. For all the "I only really watch UFC" guys out there we will also see Matt Mitrione and Paul Daley in action.
It's unfortunately a bit of a tricky card in terms of betting with some massive favourites. Tokov is -1100 for example, Pitbull is -1000. However there are a couple of little close odds matches in there that I will cover.
Also a note that Kenny Rivera missed the weigh-in window and will NOT be fighting Mike Kimbel.
Bellator 241 Betting Tips:
Nothing for the main event. Carvalho is going to go in with his kickboxing and hopw to overwhelm Pitbull. I can't see it. I've looked at that one trying to find a bet and nada.
Daniel Weichel vs Emmanuel Sanchez: This is a close odds fight for the co-main event which is nice with Sanchez at -150 across the board and Weichel at +135. These two fought against each other at Bellator 159 and Weichel won by split.
Now we have the rematch. Sanchez has went on a 6-1 tear and his only loss was to Pitbull. Weichel has struggled and only went 3-2.
I just think Sanchez is way too improved. Like if you go back and watch him since that fight he feels like he has really evolved as a fighter. I am good with 2u on Sanchez to win at -150 odds.
1u on Sabah Homasi to win at +320 odds. He's fighting Paul Daley. You know Daley and how these fights can go. He can get the highlight reel KO or he can be the recipient of the highlight reel KO. I've weighed it up and I believe it's worth the gamble.
1u on Matt Mitrione to win at -160 odds. Mitrione is a solid fighter. Markes is a placement for Barnett and I can't see him winning. It would be a solid surprise to me if Mitrione loses this one.
Also we've seen upsets in Bellator before and for my final bet 1u on Fabio Aguiar to win at +760 odds. I don't know if he will or not he is a prospect and is really untested but I do think there is a slight chance.
That's my Bellator bets. After all that research I'll be right pissed if it's canceled haha.
Follow @SBTSportBetting