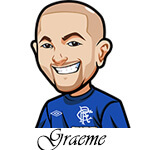 Follow @SBTSportBetting
Betting on wrestlign is nothing new – we've been able to bet on WWE for about 10 years now. However we're happy to announce that with a new player in the field, All Elite Wrestling, we're able to bet on a promotion other than WWE now.
All Elite Wrestling, or AEW, is running it's third big show prior to their weekly television show this Saturday night with "AEW All Out" and we're able to place bets on it.
Where you bet on AEW All Out depends on the country you're in.
if you are an American, your only option for betting on AEW is BetOnline. They are an excellent sportsbook who have just started offering wrestling betting. Note that you need to look under the Game Props section.
Everyone OTHER than Americans – you are still able to bet at BetOnline and I would recommend opening an account there. However for betting on wrestling, I would strongly advise an account at 888 Sports. They are one of the best online sportsbooks when it comes to wrestling and the only negative is they don't allow Americans.
With that said, let's get on with the AEW Betting Predictions.
AEW All Out Bets:
Hangman page vs Chris Jericho for the AEW World Title is a pickem with both wrestlers at -118 odds. This is a very tough one to call in the sense that it can really go either way. You either go with a fresh face as your first champion, or you go with someone known the world over in Chris Jericho.
At the end of the day, I think about how the first TV show should be constructed and what gets people tuning in. That is the chase of the title. Jericho as the first champion makes sense in that regard as then you have people chasing him for the title. Also with faces such as Page, Omega, Moxley and Cody out there, it makes a lot of sense to have a strong heel as champion.
So I am predicting that Chris Jericho wins and would advise a bet.
The odds have Lucha Brothers at -345 and Young Bucks at +225 and I just don't think that one is worth a bet. It's hard to see the Lucha Brothers losing and with these two teams fighting so often lately, you have to assume they move on following this one so I can't see the Lucha Brothers dropping the titles. The odds just make it not worth a bet for me.
I think it's worth betting Cody to win. He's one of the owners of the company and if you have watched WWE before then you know how that usually works out. We've made some good money in the past backing HHH and Shane McMahon etc. I understand why Spears is the favourite at -278 odds. However I'm not sold on the old school booking of giving him the win to legitimize him.
This feud also will most likely continue and having Cody win then Spears attacking him after etc can work too. I'm good for a bet on Cody to win at +190 odds.
Kenny Omega is a -230 favourite over Pac. I'd love to back Pac at +160 but I just can't pull the trigger on that one. It feels like after the issues last time that they would want him to come in and do the job here.
Finally The Dark Order will most likely beat The Best Friends as AEW are pushing them. In saying that at -200 odds I personally wouldn't bet on it.
That's all the AEW odds up so far. If they do odds for the triple threat match with Jelly Janella, back Allin to win depending on the odds.
Americans – bet AEW at BetOnline.
Everyone Else – bet AEW at 888 Sports.
Follow @SBTSportBetting