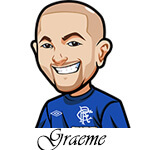 Follow @SBTSportBetting


[Get Exclusive Tips on our Patreon, Ad-Free
]
Hi everyone,
WWE Money in the Bank will take place this Sunday and of course you can bet on it.
Betting on WWE might sound silly if you've never did it before but trust me – it can be very profitable.
I run my own website BetWWE.com and have for the last 10 years. You can verify these stats, but using $50 as a unit (which is the max risk / to win amount most sportsbooks allow you to do on WWE), my betting record is:
255-213, +$10,793.35 (+215.87u).
That's right – a profit of 215 units. If you are smart and use multiple accounts to bet or do it at multiple sportsbooks then you can make even more honestly.
Last year at Money in the Bank, I correctly predicted big underdog wins of +600 and +400 as Otis and Asuka were my picks and both win.
You can bet WWE at BetOnline - 50% to $1000 Welcome Bonus
WWE Money in the Banks Betting Tips Podcast:
Myself and Vin recorded a podcast on Tuesday. Odds have changed since then etc but if you want our initial thoughts, here they are:
Powered by RedCircle
Either way we'd appreciate the follow/listen. We do a lot of work on here and if you subscribe at like Spotify, iTunes etc it really helps us out.
WWE Money in the Bank Bets / Predictions:
I won't be locking in most bets until tomorrow after Smackdown. You can see those over at BetWWE.com. Here however are my thoughts on each match:
AJ Styles & Omo To Win: Seems beyond ludicrous for them to lose. -450 odds though makes it not worth a bet.
Bobby Lashley To Win:Mens Money in the Bank Winner – Seth Rollins: +250 odds. I'm waiting to lock this in until after Smackdown. Big E is the favourite and I see why – but I just think there is a better storyline with Seth and Roman.
Charlotte To Win? My rule is always bet on Charlotte. I just can't decide here though 100%. I'm very 50/50 on it and the odds are a coinflip.
Roman To Beat Edge: I mean -500 odds not worth betting.
Natalya To Win Womens Money in the Bank: This is a tough one as there is rumours of returning wrestlers etc. I'm leaning Nattie at +2500 although going to wait till after Smackdown to fully decide. You can see all my official bets at BetWWE.com.
You can bet WWE at BetOnline - 50% to $1000 Welcome Bonus
Follow @SBTSportBetting