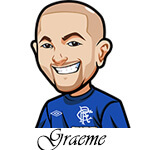 Follow @SBTSportBetting
It was almost an exceptional week last week as we went into the final round of both the PGA and European Tour with the leaders. We had Dustin Johnson and Bryson Dechambeau both looking like they were going to win their respective tournaments, and make it an excellent follow-up after my pick of Molinari to win the Open.
Alas only one made it through. Dustin Johnson did as expected – he won the Canadian Open in dominating style. A bit of a slow start but he showed his quality and easily won it.
As for Dechambeau? Wow. I hate to use the term "choke" but there's nothing else to say but that. He just collapsed and he went from looking like he was going to win by the 14th hole to not even finishing in the top 10.
It was a disastrous performance capped off by a triple bogey on the 18th. Just horrible to see things like that. From a betting perspective it was interesting – as I went from cheering him on, to getting angry at him, to cheering for him to play even worse so he finished outside the top 5 and I wouldn't regret not backing him E/W.
Sad to see though and I hope he can come back from that.
Here's the DJ Betting Slip:

Quick note about that – I had someone over the weekend ask me if the DJ bet was a cover bet for my other bets. Because if you do the math I pretty much broke even on the PGA Tour bets despite picking the winner. So they were wondering if I'd bet someone like DJ to basically cover my losses and break even.
The answer to that is no. When I do my bets, I don't plan things out that way at all. Golf is just way too tricky for that. Instead when I do my bets, they are all independent of each other. That's why sometimes there'll be 2 tips and another week there'll be 6 tips. I basically look through and I go with who I think will win or at least is a good enough price that they're worth betting E/W – simple as that.
In regard to the DJ bet in particular – honestly, that wasn't an +EV bet. If you're one of the people who skipped it last week due to the short odds – I don't blame you. It wasn't a good price. For me betting it – sometimes you just want a winner and odds be damned. This is the third tournament this year where I've thought "It's this guys tournament to lose". Rahm at the Spanish Open was one of them, and I can't remember who the other was.
However I thought about it this time and I'm just like "Nope – I really like a DJ win here". I just felt he'd bounce back strong and I liked him and the stats backed it up. For the record I think 8/1 would be true odds for DJ last week and 10/1 would have been a gift. Backing him at 13/2 was not mathematically sound in my opinion – but hey, sometimes a guy just wants a win. It's also why I only risked a quarter unit on it.
In saying that I'm going to start utilizing 1/8 of a unit bets more. Those are for the more speculative bets. I've ran the math over the past two seasons and it works out better. So my betting units are: 1/8, 1/4, 1/2, 1u.
And hey a quick note that my door is always open so to speak – I sit around all day watching sports. If you have a question about my bets, or you fancy a golfer and want my insights on that particular one, feel free to shoot me an e-mail at G@8amBeerPong.com. Always happy to chat and offer advice etc.
Alright let's get on with this week. Thanks to everyone who shared the tips socially last week – that's much appreciated.
Bridgestone Invitational Betting Tips:
Rory McIlroy 11/1: Watching the Open, I had one prevailing thought: within the next month or two, Rory McIlroy will win a golf tournament. Now it doesn't mean I'm going to bet him blindly or anything – but he's someone I'll be considering each week up until he does win. As for this week? Well it's a very stacked field and tight at the top. We have a hot Dustin Johnson coming into a tournament he won two years ago.
Rory is worth betting at this tournament but the question is how much. I was very close to going half a unit here however after running a few more metrics he dropped down the table for me. So I'm going to go with 1/4 unit to win on Rory. And I do feel this is an +EV bet.
Justin Rose 14/1: Couple of poor performances here in recent years but Rose has performed well in the past and is in damn good form. I've liked what I have seen from him, think he suits up to this course well. I've been back and forth on this one. I have my concerns and am tempted to go with a 1/4 unit bet but I'm going to risk 1/2 unit to win & E/W thinking he can at the very least hang out at the top of the pack.
Henrik Stenson 28/1: Not exactly in roaring form here but he is still doing solid and the price is right. He performs well in what I consider a lot of the key metrics here such as GIR and Fairway accuracy. If his performances lately were better I'd go higher but 1/4 unit to win & E/W seems fine to me.
And finally a few outsiders – all of these are 1/8 unit to win & E/W: Zach Johnson 45/1, Xander Schauffele 40/1, Emiliano Grillo 125/1, Kevin Chappell 66/1.
Barracuda Championship Betting Tips:
Lot of high odds winners here in the past. Stroud at 80/1, Chalmers at 300/1 for example. Would be nice to nail one of them eh.
Betting 1/8 unit to win & E/W on the following: Rickie Barnes 70/1, Ben Crane 110/1, Parker McLachlin 250/1, Zac Blair 100/1.
Betting 1/4 unit to win & E/W on Hunter Mahan 66/1.
Follow @SBTSportBetting