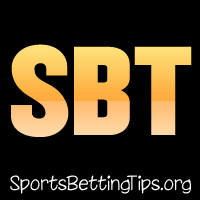 Welcome to the NBA Tips for December 19th, 2019.
It was a 1-0 night, or a 2-0 night if you ignored my advice about only taking the Raptors if Drummond was out.
In that one Kyle Lowry rocked a triple double which was nice to see for Toronto. Raps looked excellent as they took apart the Detroit Pistons. They started strong and played well and just kept it going, and came out 112-99 winners, easily covering the 5 point spread.
I said we would only take the Celtics -2 if Jayson Tatum plays. He did and put in a solid 37 minutes and got 24 points out of it. Mavericks couldn't repeat the magic from their previous game and although they went in at the half up, the Celtics game out on fire and got the deserved 109-103 win.
4 games on the board for Thursday, December 19th. Lame night in basketball with no big teams playing. I mean Lakers vs Bucks – two games on a losing streak? Pass.
Seriously though what a ridiculous night with that and the Rockets vs Clippers.
Lakers vs Bucks Betting Tips:
Lakers should have Anthony Davis back which will help them. He missed the Indiana Pacers game so that will give them a boost and they can write that game off as missing Davis costing them.
This could be an NBA Finals preview and it's an absolutely massive game.
For me, it's all about the team production and that's where the Bucks excel. They just have the much better supporting cast in my opinion. Also have to wonder if Anthony Davis is 100% or not. Lakers are missing Kyle Kuzma.
Eric Bledsoe is out for the Bucks which sucks. It's going to be a big game for Khris Middleton and I hope he can step up.
LeBron apparently has a cold but I mean that's not going to stop him – probably spur him on.
It's a massive game. It's hard to write too much about it as obviously it could go either way. But even without Bledsoe, I think the Bucks have the depth and especially on home court, they're able to take the Lakers here. Just one of those things where I am going with feeling more than anything else.
https://www.Bovada.lvBucks -4