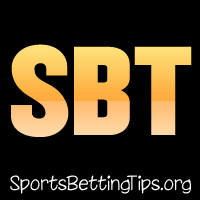 Follow @SBTSportBetting
It's Saturday May 19th and the NBA Is back with a game scheduled every day this week.
The last time we were with you was Wednesday May 16th where the Rockets thumped the Warriors 127-105 to tie that series up 1-1.
All 4 teams will have had a chance to take a break and make plans for Game 3. No team needs that break more than the Cavaliers who are down 2-0 and host Boston needing a win.
That's the game today. Celtics vs Cavs Game 3. Let's get to it:
Celtics vs Cavaliers Game 3 Betting Tips:
Vin: This series is quickly being written off as a win for the Boston with everyone looking ahead to what the Celtics can do against the Warriors/Rockets and what LeBron James will do this offseason. I get that, home teams up 2-0 in the Conference Finals are something like nine gajillion and two. It's just not something that teams typically lose.
Of course, not all teams are this Cavaliers team. Not all teams have the best player in the world. The Cavs got one of the great all time games for LeBron in game two and still lost. Cleveland looked listless on defense and really looked to not be getting along with each other. They need a wake-up call in the biggest possible way.
That should come in the form of this home game. This team has been really hard to predict, but they looked like they were dead in the water in that Indiana series and managed to come back. I can't quite count them out here. Boston essentially has a seven-man rotation and there has to be a lineup or something the Cavs can unlock to beat that. They have the highest payroll in the league!
The first bet I'm looking at for this one is the Cavs over 52.5 first half. The sportsbooks are onto our little game of playing the first halves as the game line is -6 while the halftime line is -5.5. (WHAT?!) This is the alternative to betting that as I think in order to cover that kind of spread they will need to score some major points. There is also great value in the Cavs +130, first team to reach 20 points. I just think LeBron goes off in this one and I will be placing a 1/4 unit on Lebron's total points, rebounds and assists OVER 53.5.
I just don't see Cleveland losing this game and forcing another game in Boston. Yeah, they have bad chemistry and everything else but we saw in the Milwauke series that Boston isn't the same team on the road and I think that will be the case here as well.
Graeme: Everything is on the line for the Cavs tonight. This is an absolutely massive game for them.
They're down 2-0, they've had all that time off to prepare and their backs are against the wall.
The Celtics have a 1-4 record on the road in the regular season. They lost to the Bucks 116-92 and 104-102 and 97-86. They were able to beat Philly in OT but also lost 103-92.
The Cavs at home beat the Raps both times but lost to the Pacers once in Cleveland so thta's a bit concerning.
This is one I've been going back and forth on. I can easily justify either side of the bet. Either way I think LeBron James is going to step up and I'll stick with the same bet as last time – Over 33.5 points for LeBron.
Follow @SBTSportBetting