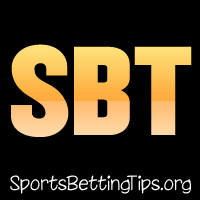 Follow @SBTSportBetting
Game 2 of the Cavs vs Warriors series takes place tonight.
I'm sure you all know what happened in Game 1. The Cavs had an epic chance to take the lead in the series 1-0 and they would have as well….except uh JR Smith did his thing.
It happens and it sucks for him for sure – so many amazing memes out there though.
Hopefully he redeems himself tonight. I mean you know that's just going to eat away at him and it will be brutal if that loss ends up costing them the finals.
What a game it was though. LeBron put up 51 freaking points and was just unreal. Kevin Love helped out too with 13 rebounds and 21 points which was nice to see. Also impressed with Larry Nance Jr. Hopefully the other guys step up.
And hopefully we'll get another moment like this:
Although to someone other than JR.
Here's our thoughts for Game 2:
Cavs vs Warriors Game 2 Betting Tips:
Vin: Game one of this NBA Finals should've went down in the books as one of the great all-time NBA Playoff games. Maybe it still will, but just enough crazy stuff happened at the end of the game that took away from the play that I'm not sure it will. The ref show in the last few minutes of the fourth quarter where every single thing they did went against the Cavaliers was not only disappointing, but odd. If you are reviewing whether someone's foot was in the restricted area, why would you do a completely different call? Why didn't JR Smith know the score? Why didn't they call a timeout!?
The good news is that one of my bets for the series "One Player Going Over 42.5 Points" already cashed. The good news is that we have at least three more of these things and hopefully a lot more. The bad news is that there is a lot of room for improvement for the Warriors and not a lot for the Cavaliers.
That said, I can envision a scenario where the Warriors come out doing the things that they've done all year. Not playing hard in the first half and waiting for a switch to be flipped in the second. There is a question of whether Klay Thompson plays here and Cleveland definitely has something to rally around after the last game.
I'm taking the Cavs +6 first half in this one. I think they come out strong and motivated and I just don't trust the Warriors in first halves. If Klay doesn't play, I could see a strong argument for the Cavs moneyline at +390. That injury would make these teams almost even and you don't even have to question who wants it more.
Graeme: I mean JR Smith stuff aside, the Cavs really hung their own against the Warriors in Game 1. Of course it required a freaking superman like performance by LeBron James.
With the Klay situation and JR Smith looking to prove himself surely, I think the Cavs make this a game of it. Warriors don't have any primary defender or LeBron so he can perform much like he did in Game 1. James looked ready to go after the game he didn't look fatigued.
I'm going with Cavs +11.5.
Follow @SBTSportBetting