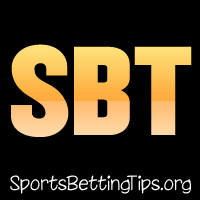 Follow @SBTSportBetting
It was an easy winning night for our unanimous pick of Warriors -12. The Rockets actually got off to a surprisingly amazing start, going up 39-22 in the first quarter.
The Warriors bounced back after that though and what an end to the game as the Warriors ran riot 31-9 to finish up winning 115-86.
The Warriors seemed a tad angry after that opening.
CP3 not being there was obvious. Not having him in there to control the ball and the tempo relly hurt the Rockets and there were so many silly turnovers too.
In an interesting stat this is the first time the NBA has seen both conference finals go to Game 7 since 1979.
It's great to see especially because so many people prior to the season began talked about how predictable it was. It's nice to see it really tight going down here.
Speaking of we have Game 7 today as the Celtics take on the Cavs.
Celtics vs Cavs Game 7 Betting Tips:
Vin: This is going to be a good one. Game 7 in Boston with an upstart Celtics team against a short handed Cavaliers team with the best player in the world. Kevin Love has already been ruled out in this one so the Cavs will be without their second best player. While Boston is yet to lose at home in the playoffs. This is it. This is why we watch.
This is definitely a leave it all on the court game and everyone is expecting big things from LeBron James in this one and you know what? They should. He's the best player in the world and he's absolutely carried his team this far. The over/under on his points in this game is a big one, but I am taking it: LeBron James Over 37.5 points. LeBron has shown up time and time again in Game 7 and has ripped the hearts out of Boston fans chests time and time again. What's one more time?
Boston has had one hell of a playoff run, but the pressure will never be higher than it is right now and I don't know if the young guys on that team are really ready for a game seven of this magnitude. Al Horford really struggled in the last game and while they have done some great things, I just can't bring myself to bet against LeBron in this game seven.
The Cavs +2.5 is a nice line too as I think the best case scenario is a game that comes down to the wire that is decided on a final shot. I can picture that in my head and I hope I see it on my screen tonight.
Graeme: Oh god I don't know what to think.
On one hand the Celtics are unbeaten at home in the playoffs so far. That's incredible. Not only are they unbeaten at home but they seem to play an entirely different and more controlling game at home. They always look so up for it.
But on the other side it's Game 7 and it's LeBron freaking James. We saw it in the Pacers/Cavs series. LeBron stepped up in Game 7 and put up 45 points as the Cavs won 105-101.
I made the mistake in Game 5 of getting sweeped up in the LeBron narrative. But now it's quite easy to do so.
However when I make up a pros/cons list it just leans towards the Celtics. LeBron is gassed man – he only had like a 2 minute break in Game 6. This is the worst post season team he's been part of.
I'll probably wake up tomorrow and think about what an idiot I am for fading LeBron in a Game 7, but so be it. Celtics -2.5 for me. If the Cavs manage to do it it might be LeBrons biggest accomplishment yet.
Hell even typing that makes me want to bet on the Cavs. Ha. Off to place my bet quick before I change my mind.
Follow @SBTSportBetting