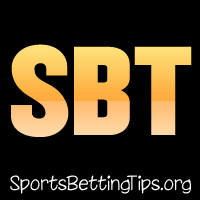 Follow @SBTSportBetting


[Get Exclusive Tips on our Patreon, Ad-Free
]
The feature race on day two of the 2015 Cheltenham Festival, is, as ever, the Queen Mother Champion Chase, which will be the race that will ultimately determine which horse is the best 2-mile chaser under rules. We have had an interesting season, with injuries and question marks over the great Sprinter Sacre, who will be hoping to wrest his title back from last year's winner, Sire de Grugy.
At 3:20pm around 3:20pm on March 11th, 2015, we will see, touch wood, the following horses line up to compete in this year's Queen Mother Champion Chase, over 2 miles on Cheltenham's Old Course.
Sprinter Sacre
If you know your National Hunt racing, you will know Sprinter Sacre, the 2013 Queen Mother Champion Chase winner. 2014 was a write-off, as he was pulled up in the Desert Orchid Chase in December 2013, so retaining his Champion Chase crown was out of the question, due to heart problems. He wasn't seen competitively again until the Clarence House Chase at Ascot on January 17th, where he finished second to Dodging Bullets.
12 runs over fences, 10 wins and 1 place sums up the quality of this horse. The fact that his only unplaced effort was when he was pulled up with heart problems shows the class act that he is. Add in that he is officially the third-best rated horse of all time over fences, and it's no surprise that, at the time of writing, Sprinter Sacre leads the way in the betting. There's very little else to say other than that the only thing that can beat Sprinter Sacre is his fitness. If he's not at his best, he won't win, it's as simple as that. However, if he's at his best, he can win this in a procession. The worry is parting with your cash on a horse that might not be back to his best. Memories of Moscow Flyer in 2006 spring to mind!
Sire de Grugy
Last year's winner of the Queen Mother Champion Chase, Sire de Grugy, is coming into this race in great form. He won last time out in what was, to be fair, a weaker race than today at Chepstow. Before that, he unseated at Newbury while travelling well. But if you take that unseating away, Sire de Grugy hasn't lost since November 2013. He's going well, he's got the form around Cheltenham and Jamie Moore will be confident of more success.
The only question we have over Sire de Grugy is just how good was last year's Queen Mother Champion Chase? With the absence of Sprinter Sacre, it was a tamer affair than many had anticipated, and the fact that the then ten-year-old Somersby finished second doesn't point to it being the strongest renewal of the race. Of course, you can only beat what is put in front of you and Sire de Grugy did that was aplomb. For us, he should be the favourite, with question marks over Sprinter Sacre's health, but that doesn't mean we think he'll win. The Chepstow race was also a bit of a strange decision, coming so soon before the Cheltenham Festival, but it may simply have been to get some confidence back into him after unseating Jamie Moore the time before.
Champagne Fever
If there are any questions as to whether this is a classic renewal of the Queen Mother Champion Chase, the fact that Champagne Fever is currently third in the betting points to the fact that it might not be. Not to take away from the horse, but a record of 3-1-1-3 over fences sums up the inconsistency of this horse. Add in that his three wins over fences have come at 2 mile 4 furlongs on less than favourable ground, which would suggest Champagne Fever is likely to progress into a staying chaser rather than the speedy chaser that will go on to win a Champion Chase.
Although, to be fair, he did finish second to Western Warhorse in last year's Arkle, but the form of that race hasn't exactly held up over the past 12 months. You can look further back to the 2013 Supreme Novice Hurdle, which he won from My Tent Or Yours and Jezki to see real form, as those two horses than went on to finish one-two in the 2014 Champion Hurdle, so maybe hurdling would have been the better option. We'll never know.
So we know he loves Cheltenham, which is a huge plus, and he'll be primed for the race, but there are a lot of questions to be answered. While it wouldn't be a real shock if he won, given his form at the Cheltenham Festival, there might be one or two that stand out more. We think maybe look for him in the Ryanair Chase next year if the Champion Chase doesn't go exactly to plan, as the trip might just suit him better.
Dodging Bullets
Being the conqueror of the returning Sprinter Sacre has pushed Dodging Bullets towards the head of the betting for the 2015 Queen Mother Champion Chase. Last year's fourth in the Arkle comes into this race with two wins under his belt, beating Sprinter Sacre last time out and Somersby in the Tingle Creek in December.
Dodging Bullets was a handy enough novice chaser, with good performances at Grade 2 level before heading to the Arkle, but he didn't really build on that form until recently. Unlike Champagne Fever, Dodging Bullets hasn't really shown he likes Cheltenham. He won the Arkle Trial in November 2013, but struggled when stepping up in class to the Supreme Novice Hurdle and also the Arkle itself. He might just be a Grade 2 horse that has been made to look good by some weak fields. Certainly we shouldn't read too much into his win over the returning Sprinter Sacre, due to its ill-health. It would take some showing, we think, for Dodging Bullets to finally get over his Grade 1 hoodoo at Cheltenham, especially with Champagne Fever leading him home on both occasions.
Mr Mole
Mr Mole is one of the more interesting runners in the race. Trained by Paul Nicholls, Tony McCoy gets the ride in what will be his last Queen Mother Champion Chase. This is a huge step up in class for Mr Mole, but connections will be heartened with his win last time out at Newbury in which Sire de Grugy was a faller. He has a record of 5-1-1-1 over fences, with his only unplaced effort when he fell in last year's Grand Annual at Cheltenham.
There's no denying that he's an interesting contender at what could end up being a decent price (although get on early before JP McManus causes the price to crash if you want to back him), but the worry here is the step up in class, as well as the fact he's yet to win at Cheltenham. Having McCoy on his back will be a huge plus, but like rest of the horses in the mid-price range in the betting, there are several question marks over his ability to perform at this level.
Simply Ned
A huge step up in class for Simply Ned, whose record reads 3-4-2-1 over fences and whose wins have all come at Class 2 or less. Needless to say, he's one of the outsiders in the bookies' eyes, and we can't make a real case as to why he's suddenly going to show a great turn around in form and upset some classy 2-mile chasers. He couldn't win an easier Listed race at Cheltenham over 2 miles in November, so it's hard to see how he can win this.
Special Tiara
Special Tiara might just be one of the livelier outsiders in this race. Henry de Bromhead knows what it takes to win this race and he might have Special Tiara primed for a big race here, after winning the Desert Orchid Chase in December. However, like most of the other outsiders, it's step up in class for Special Tiara. The Desert Orchid Chase was his best win, which was a Grade 2, but his sixth in this race last year doesn't make for the greatest reading. He's also not been able to turn the form around with Sire de Grugy, which is an obvious problem, as is the record of 3-1-4-5 over fences. You need a winning record to go well here, and Special Tiara just doesn't have that.
Sizing Europe
We think it's safe to say that time is being called on the 2011 Queen Mother Champion Chase winner. His fourth last year behind Sire de Grugy at the age of 12 was a magnificent performance, but now it looks like he's in it merely for a procession. It would be great if he could turn back the clock, but his form this year doesn't suggest he's got the legs to beat some of the younger runners in this race. We think Henry de Bromhead will be looking to Special Tiara as the faint chance of success here, before hopefully retiring the great servant that is Sizing Europe. There are faster, younger options available – it's not a plodders' race.
Somersby
Last year's runner-up is yet another year older and isn't a spring chicken at 11 years of age. He's found Dodging Bullets too good the last two times he's ran and there's no reason to suggest why he's going to change that at Cheltenham. The fact that he's still running in the places at the highest level is testament to how good Somersby is, but he's not shown that he's capable of improving on last year, while Sire de Grugy has looked good, if not better than last year.
Clarcam
Clarcam might just be the outsider that punters are looking for. He's only had four runs over fences, and he's got a record of 2 wins and 2 seconds, with a win and a second in Grade 1 company in Ireland. He was also a decent juvenile hurdler last year, so he has a bit of class to him. The worry is that last time out he was beaten 15 lengths by Un De Sceaux, and Un De Sceaux is market favourite for the Arkle, so going straight for the Champion Chase is a big move.
The fact he's a five year-old is also against Clarcam. It's just not a race for horses this young. Davy Condon will have to work a miracle to get Clarcam home in front, but if Un De Sceaux hacks up in the Arkle like many are expecting, the form for Clarcam might not be the worst around.
Savello
Last year's Grand Annual winner takes his chance here and is the outsider of the field. What's interesting is that Mr Mole was half the price of Savello in the Grand Annual, but Savello, after winning the Grand Annual, is around five-times the price of Mr Mole for the Champion Chase.
But the fact is, Savello is a decent handicapper, this is a huge step up, and it would be a huge ask for him to win this on level weights with far classier opponents in the field. He does have Cheltenham form, which helps, but his Grade 1 non-handicap record doesn't make great reading in relation to this field. Tony Martin will have pulled off the miracle of all miracles if Savello can win this.
Champion Chasers 2015 Statistical Analysis
First of all, we have to take age into consideration. 10 year old and older stats don't read well, which would rule out the veterans Sizing Europe and Somersby. The fact that five year-olds have a terrible record, too, also rules out Clarcam. You need to be fresh, so four runs or less is almost mandatory to have win the Champion Chase. We can rule Special Tiara out, as he's had 5 runs this season. We also need to be looking at the head of the market, with horses priced at 11/1 or greater having no real success. Using ante-post prices, we can rule out Savello and Simply Ned, too. That leaves us with a key trend that the winner of this race has usually won at Cheltenham before. So we can rule out Mr Mole on that basis. Of course, that leaves us with the runners at the head of the market – Sprinter Sacre, Sire de Grugy, Dodging Bullets and Champagne Fever. With defending champions having an awful record in the race, the stats would point to Sprinter Sacre, Dodging Bullets or Champagne Fever being the horse to pick. If you want to narrow it down further, horses that have competed in the Tingle Creek in the past have a great record, and Champagne Fever has not competed in the Sandown race. So the stats surrounding the race give the nod to Dodging Bullets and Sprinter Sacre, once you get right down to the nitty gritty. If you want to go purely by the numbers, take your pick from either of them.
Conclusion
This is the race that has given us the greatest headache. The fact is, Sprinter Sacre is a far better horse than anything else in this race. But he's been out for over a year with a serious health problem and it's hard to gauge where he is in terms of fitness or even if he's back to anywhere near his best. We don't think last year's Champion Chase was a great race, but this year's doesn't look like a classic either, so many all Sire de Grugy has to do is stay on his feet to win it. That being said, we think we prefer to take our chances on Dodging Bullets, who might just be improving to a level that would get him home against what is essentially a sub-par field. If Un De Sceaux hacks up in the Arkle on Tuesday, a small each-way dabble on Clarcam might give you a bit of an interest, but this is a weak field that Sprinter Sacre in his pomp would have crushed.
Follow @SBTSportBetting