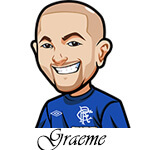 Follow @SBTSportBetting
Welcome to Fridays sports betting tips.
I hope everyone followed the golf this week because after one day, our +5000 pick Luke Donald is currently leading the field at the RBC Heritage.
Of course it's only one round but it's a huge start for him and we're hoping he can keep things going.
The NHL Playoffs have began and damn has there been a good few matches so far.
Today we're going to be covering the F1 Chinese Grand Prix, as well as some NHL Playoff action.
F1 Chinese Grand Prix Picks:
Our first pick for the Chinese Grand Prix is Felipe Massa to finish in the Top 6. Massa finished in the Top 6 in the 2015 Grand Prix in China and we like him to repeat. He struggled a bit in Bahrain but that's what we're going to see a lot of in the F1 this year I think – different cars succeeding in different tracks. I believe the Williams, even though only the 4th fastest, is going to perform a lot better here in China and that Massa can get that Top 6 finish.
I'm also on Jenson Button to get in the points – something he is yet to do this season. I think a lot of that is just the Honda engine and looking at everything over the last little while I think all the problems are gone. Even though Alonso is racing I don't think he's going to do too well and Button should be able to get into the points.
I'm also taking Vettel for fastest lap which is +600 odds. A big price but I think with the super soft tires and the later pit we're going to see Vettel pushing hard during the last few laps and that's where he'll pick this one up.
Notable Upcoming Bets:
NHL Playoffs Betting Tips:
It's Game 2s all over the board tonight except for the Ducks game which is Game 1.
The first betting tip I have is Over 5 Goals in Red Wings vs Lightning. This one ended at exactly 5 on Wednesday but there was 9 power plays in that game and no goals and I expect even more power plays tonight, and some PPGs. These two teams were fighting like crazy during their game and I see this one being a lot more physical.
Also taking the Florida Panthers to win in regulation time. They were the better team last night and I expect Luongo, if he is starting, to have a better game tonight. Panthers seemed to want to dominate and played way too confident and I think they tone it down tonight and have a much slower but assured performance.
Finally in the Blackhawks vs Blues I'll be taking the chicago Blackhawks to win. I think they're going to show tonight why they are a dynasty and they're going to put a stamp on the playoffs. They were extremely unlucky not to get the win against the Blues on Wednesday and I can't see the Blues getting lucky twice.
This week the Formula 1 offers up the 3rd race of the season, the Chinese Grand Prix.
Lewis Hamilton is a 4 time winner of this race and has won it back to back years and will be looking at making it the Trifecta. That would be a hell of an accomplishment. His team mate Nico Rosberg has won it just once. It would be good for Mercedes too who have only won it 3 times to Ferraris 4.
Top 6 Finish: Felipe Massa
Massa was able to get a Top 6 finish here last year, as he came 5th with a couple of seconds to spare and then 11 seconds ahead of the 7th place Roman Grosjean. Massa is coming into this off an 8th place finish in Bahrain. He did however have a Top 6 finish to open the year coming in 5th(although way behind the 4th place Ricciardo) at the Australian Grand Prix.
Although Williams only have the fourth fastest package at the moment, we think we're going to see a much better performance from them here at the Chinese Grand Prix. This track really plays to their strengths, and we're picking Massa to be the one to take full advantage. Massa has gone very aggressive with his tyre choices, and with only one set of medium tyres to last the weekend he should be racy and we like him to get in the Top 6.
Points Finish: Jenson Button
We're going to be backing Jenson Button here to pick up his first points of the season, after retiring in Bahrain.
The main issue for Button at the moment is the Honda engine and from the looks of things all of the issues have been fixed. The McLaren is a pretty darn decent car which is only going to get better over the season. Alonso is still uncertain to race and we won't find out till Thursday. even if he does race we're not too confident in him and we think Button is the sensible choice to get into the points.
Long Shot Bet:
Our long shot bet is for Vettel to get the fastest lap at 5/1 odds.
The Ferraris have one set extra of super softs compared to the Mercedes, so we have to expect them to pit later in this one. The Ferraris are also a lot closer to the Mercedes on race pace compared to qualifying, and we think Vettel will be able to just nick that fastest lap. We don't expect it until the race winds down however so expect an exciting finish for this bet.
Follow @SBTSportBetting