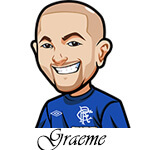 Follow @SBTSportBetting
Sunday June 16th in the Copa America will see a Group B game and a Group C game take place as the teams play their opening matches.
Paraguay take on Qatar in the Group B game while Uruguay take on Ecuador in Group C.
In Group B, Argentina and Colombia are expected to qualify in the top 2 spots. It's possible Paraguay can take something from one of those games though however they'll be looking at giving Qatar a good old fashioned thumping to ensure they qualify as best third place team.
Similar one for Ecuador. Uruguay are the favourites to win the group and they'll most likely be looking to get a point from this one. It would be a crucial point for them knowing Japan are easy enough to beat, and that they have a good enough chance against Chile.
Should be some fun games and even though Paraguay and Uruguay are the favourites, it's not overwhelmingly so which means things might be tight.
Of course opening games so it can be tricky but let's see what we've got:
Paraguay vs Qatar Betting Tips:
A historic match in the sense that Qatar have never played in the Copa America before.
If they are going to win a game, this is the one to do it. Paraguay are a struggling team at the moment and while they do have some talent, the fact that they haven't got to the World Cup in the last 2 tournaments speaks volumes.
Qatar had a good little run going before they lost to Brazil 2-0.
I'm really not sure what to expect from Qatar. I watched their games in the AFC Asian Cup and I mean they played pretty well but this is a massive game for them.
It reminds me of my tip of Italy or Draw in the Women's World Cup where I backed that based on the fact that I felt most people were casually betting Australia simply due to the name value of Sam Kerr.
I think the odds are similar here. A lot of people remember the Paragauy of old and are betting based on that as opposed to the non-entity of Qatar. And there may be a little surprise.
very small casual bet going with that mindset. We'll know after this game how seriously to take Qatar.
0.5u on
Qatar or Draw
. 2.20 odds for that one, back it at
https://www.Bovada.lv
. If Qatar are even half decent it's a nice time to get value.
(Odds on this page are correct as of 2019/06/14 12:27:57 PM EST but are subject to change)

Uruguay vs Ecuador Betting Tips:
Uruguay have an incredible team and are one of the favourites for the Copa America, which is no surprise. Of course they're one of those teams that often on the international stage just crumble – it's a South American thing.
Ecuador don't have the wealth of talent Uruguay do although have some solid players such as Antonio Valencia and Romario Ibarrara.
My guess is we see a tight game but everyone else expects that too sadly. The under 2.5 is 1.53 odds ha.
Looking at Uruguays recent results, backing them half time/full time at 2.87 is a decent price. Just hard to risk something like that this early.
(Odds on this page are correct as of 2019/06/14 12:27:57 PM EST but are subject to change)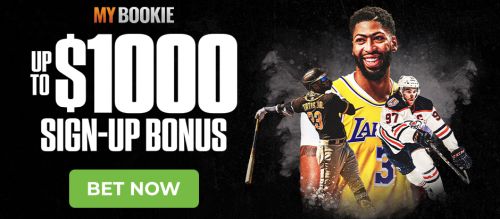 Follow @SBTSportBetting