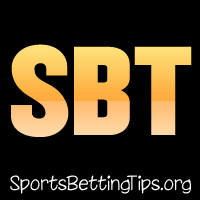 Follow @SBTSportBetting
A great 2-0 record last night.
The Pacers continued their run as one of the best offenses out there as they absolutely pasted the Nuggets last night. They won 126-116 at home in a game that we laid five points for the Pacers. This line went up to 6.5 later in the day, but it didn't matter as Indiana just rolled.
Our other big winner was the Raptors -8.5 and this was an even easier one. Toronto controlled this game the whole time and won easily, 102-87.
Today is the start of a new week, but let's continue this winning streak. We have three games tonight so we'll get right into them.
Boston Celtics vs. Chicago Bulls Betting Tips:
We've covered this ad nauseam, but the Bulls are not a great team. They have the 30th ranked Offensive Rating and the 27th ranked Defensive Rating. This season is already over and they are already dreaming of a high lottery pick.
Meanwhile, you have the Celtics who have the top Defensive Rating in the game and are one of the best coached teams out there. This is a team that we look to win every game against a lower level team like this and have little doubts in their ability to do so. The top seed in the East matters to them and not giving away games like this is the way to that.
The Celtics -7.5 are an easy pick tonight.
Charlotte Hornets vs. Oklahoma City Thunder Betting Tips:
Charlotte is not in a good place right now. They've lost three straight and all three have been eight or more points. It honestly feels like they are trying to play a style of basketball that maybe doesn't work. Their 9-16 record shows that maybe Dwight Howard can't be the center of the offense on a playoff team.
They face the Thunder tonight who seem to finally be figuring things out. This team should be towards the top of the Western Conference, but they have had real struggles figuring out how to make this offense work. They have looked better as of late, winning four of their past five, and we think this is a great opportunity for them to work out some kinks.
Oklahoma City -7 is our play in this one.
Toronto Raptors vs. Los Angeles Clippers Betting Tips:
The season started with the Celtics having a long winning streak, then the Cavaliers had theirs and now it's looking like the Raptors have their turn. They have won six straight games and draw an outstanding match-up against the Clippers tonight.
Los Angeles had a hot start to the season, but since then they have been in a freefall towards the bottom. Blake Griffin is out for weeks and DeAndre Jordan is getting closer and closer to being traded. This is a team earmarked for a rebuild as there is not a lot to be excited about on this squad.
We are big fans of the Raptors -5.5 tonight and are expecting them to continue their winning streak on the road.
Follow @SBTSportBetting