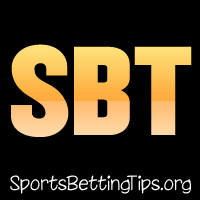 Follow @SBTSportBetting
It's December 18th, 2017 and welcome to the NBA Betting Tips.
We went 2-1 last night.
We took the Raptors to cover 12.5 which was a tough one to back – double digit spreads can be tricky – but the Raptors did it by having a big second half which was nice.
We lost with the Over 216.5 in the Pacers vs Nets and it unfortunately didn't come close which was disappointing.
Thankfully we took the Cavs to cover against the Wizards and they did it with a big win.
It's Monday, December 18th and a lot of games tonight. Let's get to it:
Knicks vs Bobcats Betting Tips:
The New York Knicks have a 4 game winning streak going into this one. I'm not sure if they can make it 5 but I do think they can hang in there and keep this one close at least.
It was a big night for them against the Thunder and a key game and they really showed some true grit in that one.
Knicks did the business last time these two teams played and they match up well with them.
I know there's a lot of concern that Kemba and Howard step it up after a disappointing game but I'm not sure they can.
Knicks +6.5 is my play in this game.
Clippers vs Spurs Betting Tips:
I really wasn't that impressed with the Spurs in their win over the mavs. They never led the game until there was 3 seconds left and it really didn't look like it was going to happen.
Spurs are a bit beat up and while the Clippers obviously have some issues right now when they lose they're keeping games close enough and playing tight.
They're coming into this one on a 2 game losing streak and the Spurs have a killer record against the Clippers. 70-12 at home and I do think the Spurs will win.
I just think the Clips are getting too many points here.
Clippers +11.5
Celtics vs Pacers Betting Tips:
It was a good win for the Pacers last night but they've got to host the Celtics here and it's going to be a tough one. They won't be able to last here I think as they don't have a deep bench to begin with.
The Celtics are reliant on the three ball and that's where the Pacers have trouble defending – especially in the b2b games. They won't be able to rely on the fastbreak as much as they like to in this game as the Celtics won't be turning the ball over much.
I'm taking Celtics -2 here.
Follow @SBTSportBetting