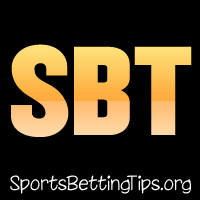 Follow @SBTSportBetting
An 0-2 record last night.
This one was kind of frustrating. I took the under of 229.5 on the Hawks and Thunder. This one looked like it would be close, but as long as the teams continued to play they established through the first three quarters it would come in. Instead, the Thunder just gave up on defense with a 20+ point lead and the two teams combined for 66 in the fourth to send it over. That was eight more points than any other quarter and it was all meaningless.
We also had the Hornets over the Jazz at home. Utah came out to a huge lead in the first, 33-19 and they never looked back. The addition of Kyle Korver paid immediate dividends for this team as he was 4-for-6 on threes and scored 14 points.
With that, we close the book on November and I say good riddance. They always say that Christmas is the unofficial start of the NBA season and I'm ready for it. Just one tip today, but first a few thoughts.
Boston Celtics vs. Minnesota Timberwolves: According to my system, this line is perfect. The exact right amount of point spread and the exact right over/under. That's pretty rare. I am really liking this Minnesota defense right now. They've allowed 103 or less in their last eight games. The total is at 215.5 and I like the under, but as I said my system thinks this line is right on. The last five games stats only has it at 109-106. Risky. This game is also a "schedule alert" for Boston.
Broooklyn Nets vs. Washington Wizards: The worst rebounding team in the game just lost Dwight Howard to surgery. I just don't think they should be big favorites that often. Brooklyn is undermanned though and I might have a Wizards bias. I'll be watching that Brooklyn +6.5 though.
Golden State Warriors vs. Detroit Pistons Betting Tips:
Kevin Durant has been doing some super human things over the past week or so. He's been carrying this team and showing why he is one of the very best players in this league. They had the loss on Thursday to Toronto, but a few breaks would've swung that thing the other way. Klay Thompson missed some open threes and they were lacking another scorer.
Well, they get one tonight as the man Stephen Curry makes his return. I'm not sure what to expect from his play, but just his existence should get this team back on track. He is the thing that keeps that engine running. He creates a threat on the court that should always leave one of the big three open. I think this team starts a run now and don't look back until they are the clear #1 seed in the West, on their way to a repeat championship. That's what Steph Curry does.
The Pistons have been playing well, but Blake Griffin has made a career out of getting worked by this team and I don't think that changes tonight. His Clippers' teams were always dominated by the Warriors and this should be no different.
https://www.Bovada.lvBet Warriors -5
Follow @SBTSportBetting