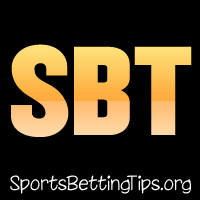 Follow @SBTSportBetting
Merry Christmas to all of our readers here at NBA Tips. It's been a lot of fun getting back into this with Graeme this year and we are really pleased with the way things have been going. For all of you who are reading this that have been winning with us this season, make sure you subscribe to our daily emails and share with a friend. Christmas is the time of giving, after all.
We had a 2-1 record on Saturday. There were no games yesterday as the NBA decided to give teams a day off for the holiday. Some teams aren't so lucky today as Christmas day is one of the biggest days for the NBA and many consider it the unofficial start of the season. There are two games that stick out big time for us and our system so let's get right into today's tips.
Philadelphia 76ers vs. New York Knicks Betting Tips:
The Knicks, Madison Square Garden and Christmas day go together like bread, peanut butter and jelly. There is something that just feels so right about the combination and now that the dark times are seemingly over, this is a great time to get back into New York Basketball.
Joel Embiid is once again listed as questionable for this one and his injury future is looking very shaky. This team once looked like a potential playoff team this year is possibly going to be on the outside looking in if that particular player isn't able to make it back. They have tons of talent, but Embiid is the engine that makes it all run.
The Knicks are an impressive 17-15 this year with an amazing 15-5 home record (with the same record against the spread). That is pretty amazing and when you throw in the added bonus of this being a Christmas day game, we find our eyes turning into hearts. Knicks -3 is the play today.
Houston Rockets vs. Oklahoma City Thunder Betting Tips:
This line, it makes no sense. You have the third best team in the NBA in Net Rating against a team in that ranks 11th. Throw in home court and that makes up a bit of it, but the gap is pretty big here.
The Rockets play a fast brand of team based basketball. The Thunder play a fast brand of Westbrook based basketball. Despite having to great teammates, this team ends up playing Russell ball on most nights and against a team like the Rockets it just doesn't work.
Houston -1.5 is a great value here and my Christmas gift to you.
Minnesota Timberwolves vs. Los Angeles Lakers Betting Tips:
The Wolves offense is 5th in the NBA by Net Rating. The defense hasn't quite been what we expected this year, but this team can flat out score a ton of points. They play a Lakers team that ranks just 24th in that category and despite their fast pace has been struggling to score enough points.
The fast pace should really benefit Minnesota here tonight and we love the Wolves -5.5 tonight.
Follow @SBTSportBetting