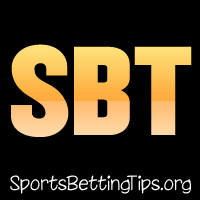 Follow @SBTSportBetting
A 2-0 night last night.
I said the Miami Heat couldn't make it two in a row and that I'd put a hat on and tip it to them if they did. Well my hat can stay right on the hat stand. The Heat got off to a good start but soon faded and the Celtics took over. Celtics easily covered the spread 112-93.
Celtics looked a bit sluggish to start but were able to produce eventually which was nice. Big win for them there too. They capitalized on the turnovers with 19 turnovers by the Heat from which Boston got 26 points. Nice to see.
I was also debating the point spread for the Bucks or the Bucks/Pistons over. I wish I had taken the point spread because then I would have felt like a boss as the Bucks destroyed Detroit. As it is we had to sweat a tight 4th quarter instead. Luckily the Bucks and Pistons kept it going in the 4th and the game went over to make it 2-0.
A quieter night tonight in the NBA with four games on the board. The streaking 76ers go to Washington looking to make it 5 in a row. The Raptors look to bounce back in a big game against the Rockets. Knicks look to end their 7 game losing run, and the Pelicans are on a 6 game losing run.
Holy crap only one team coming in off a win tonight. Just call it night of the losers. Let's see if we can keep the wins going before we hand it over to Vin:
Raptors vs Rockets Betting Tips:
That Raptors vs Heat game was an interesting one, and while we lost the bet on the Raptors covering the point spread I am glad I watched it. It was a real lesson to be learned. End result: Heat were just the better team on the day.
Raptors really did nothing wrong. The Miami Heat defense was the best that the Raps have played against this season. Damn they looked good. I don't think the Rockets can match that defensive performance.
The blueprint is out there to beat the Raps. Finding shooters at the three point line and being able to bury them.
Kyle Lowry also had a tough return but that happens. It's rare to see someone step it up in their first game. I think we'll see a better rhythm from the Raps tonight.
One of these two teams is going to come out big and I think it's going to be the Raptors.They have a lot to prove and after their first home loss they don't want that again.
I'm taking the Raptors to bounce back here. This isn't the Raptors of old – this is a championship winning Toronto Raptors who perform like that at home.
https://www.Bovada.lvRaptors -2
Follow @SBTSportBetting