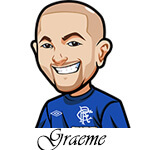 Hi guys,
Sorry the golf tips have been a bit erratic the last little while.
Just a combination of some shit in my personal life and also a big work project that is taking a lot of my time.
Luckily that is nearing to a close so I am hopeful that as we enter 2021, I will have a much more sane routine.
Not sure if I will cover the LPGA events over the next few weeks or Champions etc. This may be my last post until the New Year we'll see.
Nothing for the US Womens Open this week though. The multiple course deal is throwing me off.
As it is time is still tight so just quick ones here with brief write-ups:
DP World Tour Championship Betting Tips:
$125 on Deam Burmester E/W 66/1.
Suits this course well as evidenced by two 4th place finishes. Forms a bit all over the place but he has shown he has what it takes.
$62.50 on Antoine Rozner E/W 66/1.
Looked fantastic last week and great driving distance which is a big factor here.
$50 on Wilco Nienaber E/W 60/1.
Seems to fit the metrics and playing damn good right now.
.$30 on Jamie Donaldson E/W 90/1
Some good performances here in the past and playing well.