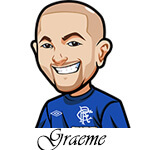 Follow @SBTSportBetting


[Get Exclusive Tips on our Patreon, Ad-Free
]
We've got some rare midweek EPL action, with games taking place Tuesday, Wednesday and Thursday.
I'll be playing Daily Fantasy EPL each day, hoping to recapture the magic from Saturday's big $10k USD win! But it's a bit tough to try and cover three different days all in one post.
So what I'll be doing is write-ups for every EPL game taking place, and then just try and throw in some thoughts in regard to what I will be looking at when it comes to daily fantasy EPL this week.
Let's get right into it – I actually won't cover the Thursday games here. I'll combine them on a post on Thursday with the NFL.
Newcastle vs Norwich:
Newcastle come in as favourites here against a Norwich team who has finally found a little bit of form. Interesting one as both sides probably see this as a winnable game – but they also could see it as an easy point. Newcastle concede fairly regularly at home, while Norwich seem to be working well under Dean Smith.
I just don't think Newcastle should be as heavily favoured here. Maybe new manager syndrome will work there. In daily fantasy, I'll probably look at this one as a game for goals so more midfielders and forwards. For the match itself, happy to bet Draw or Norwich at 1.72 odds. If Newcastle pull off that win then so be it. You have to wonder how their players are feeling though
Leeds vs Crystal Palace:
Palace saw their big unbeaten run end at home to Aston Villa. No shame in that though – Gerrard is going to work magic there. Leeds will look to get a key win here against a beatable team.
From a daily fantasy perspective – xG wise, it leans heavily on Palaces favour so I'll be looking at them potentially for defensive and goalkeepers. However Leeds have Liam Cooper who is $2700 and is good with interceptions this season.
This is a very close one and Leeds have looked good at home. The bookies agree. A draw is a familiar result for both teams and I think there is just enough value to bet the draw. But instead, I am going to go with Palace win – Draw No Bet at 2.10 odds instead. I just feel like they'll bounce back strong here and at least I'm covered if the likely result of a draw comes in.
Southampton vs Leicester
Neither team is one you really want to back, is it? Southampton aren't too shabby at home. Leicester seem a shell of their former selves. Hope you followed my tip of a goalscoring midfielder in the daily fantasy EPL – I went with James Maddison, who both scored and got multiple assists.
Vardy got goals which was nice to see. This feels like one where the draw certainly has value and I'm going with the draw at 3.55. Only concern i have is if Leicester have that killer instinct with Vardy just now.

Watford vs Chelsea:
Watford take on the Chelsea machine. Chelsea will feel very hard done by after that Man Utd game. They should have won. This is one of thoe random spots where I look at it and think "trap game" which is crazy considering how good Chelsea are at the moment. So no bet for me as I can't advise anything.
Based on my concerns I will likely skip Chelsea in daily fantasy EPL. Big reasoning for that is everyone will be on them so can be a good spot if Chelsea don't do well. Not sure I have the guts to pick any Watford players though! Maybe one key player if he is a low value. Big concern is that Dennis and Masina may be out for Watford though and with all the injuries there – on paper, Chelsea should walk this.
West Ham vs Brighton:
West Ham will be looking to get back on track against the draw machine of Brighton. Honestly when you look at where West Ham are in the league, it just feels a good bet to make. Moyes is doing well and I wonder if there was overconfidence with the Liverpool win, then the international break.
Going to take West Ham to win at 2.00 odds. I don't really do unit sizing on here anymore but if I was to do that, they would probably be a 2 or 3u play here while the above are all 1u. They will be a team I will be looking at in the daily fantasy soccer.
Wolves vs Burnley:
A nice little price on Wolves who are on a good run at the moment. Burnley aren't playing bad right now, but I feel like Wolves can dispose of them. Just feel like Wolves are undervalued here. Wolves to Win at 1.97 odds.
Aston Villa vs Man City:
As a Rangers fan, I'm excited about this game. A massive test for Gerrard who is 2-0 in the EPL so far this season. Could be blind faith in Gerrard but I think I'd skip Man City players.
I don't know if I can actually advise this one – but I'm backing Villa or Draw at 3.25. This could be blind faith in Gerrard more than anything.
Everton vs Liverpool:
This has the potential to have a lot of goals. But it could also be a dud with the way Everton are playing right now. With Everton missing Calvert-Lewin they are really struggling for the goals.
It's the derby and anything can happen. I feel like Liverpool -1.5 has slight value here at 2.10 odds and will be backing that. It's a big derby game though where anything can happen.

Follow @SBTSportBetting