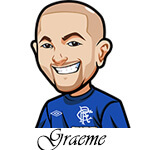 Euro 2020 kicks off on Friday, June 11th.
I'm going to be pretty busy doing daily betting tips over at BetSoccer.ca so I am not sure if I will be able to write much here for it. Be sure to visit there and subscribe to the tips as I will cover every single match!
I also go into a lot more detail over there about these picks but I'm going to give you one bet for each group if possible if you want to get in the futures market.
You'll also be able to see the odds I bet at and my unit sizes at BetSoccer.ca.
Overall best places to bet these are:
USA: Bovada – $750 Welcome Bonus
Canada: Sports Interaction – $125 Bonus
Everywhere Else: Bet365 – $200 in Bet Credits
---
Euro 2020 Group A Betting Tips:
I'd be very surprised if Italy don't win Group A. If we assume they will, we can look at a group forecast. I find it hard to rate Wales at all. I feel Switzerland are better than both Turkey and Wales – although very slightly. The big thing is the Swiss if they beat Wales having the psychological edge over Turkey and that could help.
So I am going with a Group Forecast of Italy 1st, Switzerland 2nd.
I am also betting Wales Not To Qualify from this group.
Euro 2020 Group B Betting Tips:
Belgium are strong favourites to win this group and they are an excellent price. Not much to write here I have went with Belgium To Win The Group. Theirs to lose.
Euro 2020 Group C Betting Tips:
This is one where I didn't have a betting tip. I just didn't like the odds. Instead I suggested to wait till the last game. It could come down to Ukraine and Austria both on 3 points and a draw would get them both into the next round. Therefore bet on that if it comes up.
Euro 2020 Group D Betting Tips:
As a Scotsman it sucked but I had to go with Scotland NOT to qualify from here. Odds were just too good to ignore.
Euro 2020 Group E Betting Tips:
THe problem with futures – I went with Spain-Sweden in a dual forecast. However Spain who I was already slightly concerned about due to weak form in the qualifiers have now had COVID wreak havoc on them a bit. This is one where if you haven't bet it yet I'd probably avoid it just in case. Only 2 players just now but could get worse.
Euro 2020 Group F Betting Tips:
I love France in the Euros this year. Happy to back them to win the group. Also if you want a nice little risk of a bet go with Portugal not to qualify. France to win this group is my main bet though.
As a reminder – bet these at:
USA: Bovada – $750 Welcome Bonus
Canada: Sports Interaction – $125 Bonus
Everywhere Else: Bet365 – $200 in Bet Credits