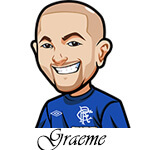 Follow @SBTSportBetting


[Get Exclusive Tips on our Patreon, Ad-Free
]
It's quite a fun week for sports at the moment.
Along with the usual NHL, NBA and soccer plus regular other leagues, the Formula 1 season returns this week. We've got the Cheltenham Festival currently going on which is as great as always – and 4 tournaments of golf to go through.
The golf is looking interesting right now with our bets. Kokrak and Stenson are looking very solid, while Lahiri is coming in close in the Hero Indian Open. Our big underdog Phatlum is tied for 15th at the LPGA and the Champions Tour kicks off today.
Nothing like watching sports all day long and such a versatile lot.
Alright let's get to todays tips where we cover the F1, and the NHL:
F1 Australian Grand Prix Betting Tips:
We're going to take Kimi Raikkonen for a Podium Finish. Odds are 11/4 and we like what we're seeing from the Ferrari this time around.
We're also on Massa to get in the points. Based just on pace, Massa should be at least 6th.
Finally our favourite bet – the long shot bet that we never expect to win, but do more often than not! Thie one is Sauber to have the First Constructor Retirement. It's 15/2 odds for that.
NHL Picks for March 18th, 2016:
Predators vs Capitals: A very interesting match-up. Capitals are struggling a bit lately and they haven't won in regulation since March 2nd, over the Toronto Maple Leafs. Predators menwhile have been killing it with only the odd blip on an otherwise amazing run. Predators got a good road win last year on March 28th in Washington. I do think Washington should be favourites here but their odds are just way too low, and the Predators I'd value at around 2.20 to 2.30 odds. 2.50 odds means we have to bet the Predators to win.
Senators vs Sabres: Senators still are dreaming of a playoff spot. I'd like to say they're playing like a team who deserve to be in the playoffs but there're really not. Big losses to the likes of Florida, Tampa, Vancouver in recent times. I just can't see it. However they are the underdogs against a struggling Sabres team. I can't see Senators making the playoffs but I think they'll build on their wins over the Wild and the Leafs and come up strong here. Senators to win.
Blackhawks vs Jets: I'd like to say that I can't see the Blackhawks losing yet another one – but the way they are playing at the moment? Ugh. Jets are terrible too but the odds just aren't there for the Blackhawks. If you're going to bet them you have to bet them strong and bet them to win in regulation expecting a huge bounce back.
Canucks vs Oilers: Oilers are pretty heavy favourites in this game. With two incredibly inconsistent teams though both of whom are wild cards at this stage – I'd recommend staying away. You can't count on either teams offense at all. I'd stay away.
Avalanche vs Flames: This is an interesting one with the Flames starting to come to life. They've had two amazing victories in a row beating the Jets and the Blues in dominant fashion and playing like the Blues of last season. They're coming up against the Avs. The Avs are missing Landeskog still but the Flames are without Wideman again. I love the way the Flames are playing at the moment and I think they're going to continue their run. Flames to win.
Ducks vs Bruins: The Ducks are still struggling after that 2-1 loss to the Rangers. They're going against the Bruins who they have won 4 in a row against. I'd stay away from this one, but I do see some slight value on the Bruins at 2.30 odds.
The Formula 1 season is back, and gosh darn are we excited! So excited that we just used "gosh darn" in a sentence. Can you get more excited than that?
The season kicks off on March 20th with the Australian Grand Prix. Then 2 weeks after that is the Bahrain Grand Prix, and 2 weeks after that the Chinese Grand Prix.
Last years winner of this event was Lewis Hamilton, who also won in 2008. Rosberg won the year prior, Raikkonen before that, and Button before that.
It's going to be an interesting year with the rule changes. Qualifying is a bit more confusing this time around, and there are more tyre changes. The drivers will have to do their job now without the engineers constantly talking over the team radio.
It's interesting looking at the constructors. Based on testing at least, Ferrari are closer to Mercedes while McLaren have also improved. Manor however are no longer adrift at the back of the field. Most notable is the new Haas team who look competent, and I think they'll be threatening to get in the points around the mid season mark.
Lewis Hamilton is the favourite to win the Championship this year at 8/15, with Rosberg at 3/1. We'd recommend each way bets on Bottas and Massa to win it – they are 100/1 and 150/1 respectively.
Anyway onto the Australian Grand Prix and let's get to the betting tips for that:
Podium Finish: Kimi Raikkonen
At 11/4 we like Raikkonen to get on the podium here. The general consensus especially from testing is that Ferrari are within just two tenths of a second per lap of the Mercedes car. That's tight and they should be right up there. On top of that however the new suspension design of the Ferrari is surely going to come into play and allow Kimi Raikkonen to be a lot more comfortable – especially compared to last year. Kimi has been on the podium 5 times in 13 visits, and I like him standing up there strong at the end of this one.
Top 6 Finish: Felipe Massa
13/8 odds for Felipe Massa to finish in the top 6. Looking at the testing form, the top 6 should be Mercedes, Ferrari and then Williams. Based just on pace, Massa is great value for that 6th spot and we'd be very surprised if he doesn't finish in the top 6.
Long Shot Bet: Constructor Retirement
To spice things up each F1 race we like to do a long shot bet. Sometimes they come off, sometimes they don't but it's always fun.
This one we're going for this year is Sauber to be the First Constructor Retirement. It's a big 15/2 price for that one – but the manufacturer team and customers running the latest Ferrari had some issues in testing, and struggled with reliability. Sauber were late with their new car too and may still have some gremlins to work out.
Follow @SBTSportBetting