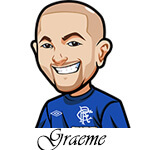 Follow @SBTSportBetting
This week the Formula 1 heads to Brazil for the Brazilian Grand Prix.
With just two races left in the F1 season – the Brazilian Grand Prix on Sunday and then the Abu Dhabi Grand Prix on the 27th – it looks likely that Nico Rosberg will wrap up the drivers championship this weekend.
Rosberg is currently sitting on 349 points while Hamilton is on 330. All Rosberg has to do is win the race and he has it. It's been quite funny watching the F1 try and drum up interest in it though – I saw an article earlier listing 6 ways Rosberg can win the title. Things like Rosberg finishing 4th and Hamilton finishing 8th or lower. Yeah I'm sure that scenario is going to happen – gimme a break.
Hamilton of course won't give it up without a fight. he was the fastest in the first practise. However he has never win here.
Nico Rosberg meanwhile has won this race the last two years – and prior to him Vettel won it for a second time. In 2015 Hamilton put pressure on Rosberg early but couldn't take over him, and ended up +7.756 behind him.
It was similar in 2014 with Rosberg having pole and never giving it up. It will be interesting if he doesn't get pole position against Hamilton. In 2014 it was extremely tight actually with Hamilton +1.457 behind him.
Let's get to the F1 Brazilian Grand Prix Tips:
F1 Brazilian Grand Prix Winner: Nico Rosberg
At 13/8 odds we're going to go with Nico Rosberg here. Yeah okay so if Hamilton wins or beats Rosberg it keeps it tight – but this isn't WWE wrestling. Rosberg knows this circuit well and if you go past the last two races where he won this Grand Prix, you will see a very impressive record. He has excelled here while Lewis has struggled.
Top 6 Finish: Felipe Massa
At 9/2 Massa is a pretty darn solid price for a Top 6 Finish. He's got a record of outperforming the car here. Granted he might need a few retirements to actually get up this high – but if you look at the history of Interlagos you can generally trust it to provide those retirements. We'll be banking on that – even though if they don't come in he's still a contender for the Top 6 – and with rain forecast, I gotta think we'll get those retirements.
Long Shot Bet:
Every F1 race we go for a long shot bet. This race we are taking Max Verstappen for fastest lap at a nice price of 8/1 odds. I mean as with the rest of the season, fastest lap outside of the Mercedes is really can be set by any car that is pitting last and getting those fresh tires.
The team with the right mix of performance and racey tyre selection is Red Bull, and I really like them to set tht fastest lap. Both of the drivers are 8/1 but I'm taking Verstappen as just looking at it I think he'll pit later.
Follow @SBTSportBetting