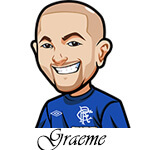 Follow @SBTSportBetting


[Get Exclusive Tips on our Patreon, Ad-Free
]
It was another winning week in the Formula 1 in Spain.
The two wins were Lewis to win without Verstappen at 3.25 odds, and Gasly to win his group at 2.62 odds.
That Gasly one was amazing as it came right down to the death with Leclerc less than a second away from him. But thankfully, he was unable to get past.
Now we've got the Canadian Grand Prix, which thankfully I was unable to obtain tickets for. I was at the F1 in 2011 where it was safety car city, and a delay of over two hours.
Watching qualifying today, it brought back bad memories of that!
I will be attending Indycar in Toronto at next month which I am looking forward to. I've not watched Indycar too much, but picked up a subscription to it to start watching. I don't think it's something that is bettable but that won't stop me from a few bets for tomorrows Sonsio GP!
Right onto F1.
F1 Canadian Grand Prix Betting Tips:
All tips are free this week – if it ends up a winning week for you, why not support us on the ol Patreon for just $11.
This is a weiiiiiiiiiiiiiird one.
After Fridays FP disasters, I was actually looking to bet a red flag in qualifying today. The bet didn't seem to be available unfortunately – at least not when I looked. And there ended up being two!
It feels like we're going into this without a lot of the usual pre-race data, on a track where everyone seems to be having issues. BUT after dealing with rain, there isn't meant to be any rain tomorrow so man who the heck knows what is going on here.
So yeah. This is a bit of a head-scratcher. I'm feeling a bit wary going into this one and write-ups will be short as hey it's Fathers Day and I've got an eggs benny calling my name. I actually wrote most of this last night then there were not a lot of betting options available at the time.
1/2u on Total Classified Drivers – Under 17.5 @ 2.00 Odds
This is one I've been thinking since Friday, and I just can't get away from. Rain or no rain, it just feels like one of those races where there are going to be struggles and issues. I mean even without the rain today, qualifying was a bit of a mess.
A real lack of preparation and issues on this track.
1/4u on Red Flag = Yes @ 3.25
I mean even without the rain it wasn't like this was smooth sailing for these guys
1/4u on Stroll No Points Finish @ 2.00
He just seemed really off in qualifying, and might be feeling the pressure of this GP. Just one of those things where watching him yesterday, I wasn't feeling it.
1/4u on Mercedes More Points than Red Bull @ 4.00
Perez seems to be struggling while both Lewis and George are looking solid.
1/8u on Alpine, 1/8u on McLaren Fastest Pit Stops at 13.00
Two bets, 1/8u each. This is after a thorough analysis of pit stop data over the season so far. I have thresholds for Alpine, McLaren, Red Bull and Ferrari and both of them hit that.
Follow @SBTSportBetting