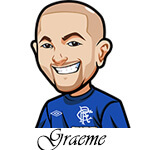 Follow @SBTSportBetting


[Get Exclusive Tips on our Patreon, Ad-Free
]
This week we have the F1 Saudi Arabia race, which is a track that I really love. Really looking forward to this one – especially with everything that happened in qualifying and practise, with Max and LeClerc starting down the pack.
First a quick look at the Bahrain bets last time out. Went 0-3 with the main bets for a 2.5u loss.
– Hulkenberg points finish. Like I said – the variance in F1. He got into a bang in the very first lap, lost a lot of his front wing etc and he just had no chance after that.
– Ocon Top 6 / Top 10. DNF. That bang Hulkenberg got into? Was with Ocon. Amazing. Messed up his car, AND he ended up picking up a penalty for being out of position on the grid, and then ANOTHER penalty for not serving the penalty correctly. THEN ANOTHER PENALTY for speeding in the pit lane JFC what can ya do.
– Over 17.5 Classified Drivers. Man this one was frustrating with Lando hanging in there when anyone else would have tapped. Then Ferrari does Ferrari things and Leclercs engine just stops, and causes us the win.
Both long shot bets lost which is fine as they're long shots. However in hindsight, instead of "Sainz winning without Max" I should have looked for "Sainz to beat Leclerc" as I really wasn't feeling good about Leclercs car. Gasly didn't retire and ended up putting in a great performance.
Let's look at Saudi Arabia. There are a lot of changes to the track which in theory should mean for less accidents etc although checking out qualifying, people seemed to be struggling a bit.
Also annoyingly, I wrote some tips up yesterday but decided to wait until this morning to see if there was any news about Max's car. Here's one bet I had:
1u on Safety & Virtual Safety Cars Over 1.5:
This is a split bet. 0.5u on over 1.5 safety cars at 2.50, 0.5u on over 1.5 virtual safety cars at 2.62. Now the changes may have made things better but I just wasn't convinced watching practise and qualifying. You've also got a lot of expected action and battling going on, cars that seem to be having random issues etc.
This is NOT based on the 'history of this track". I feel the need to point that out because I saw people acting like it's the most dangerous track out there. 2021 was a nightmare yeah – but last year there was actually only the lone safety & virtual safety car period.

Unfortunately, the odds for that have dropped drastically from 2.50 to 2.00 and 2.62 to 2.10. This bet is not a play unfortunately. I feel it has lost the value.
1u and 0.5u bets available on our Patreon. It is FREE until May 1st. Sign up, and if you aren't happy with the work we do, just cancel before May 1st and don't pay a penny! Otherwise it's just $11 US a month.
Long Shot Bets:
As a reminder, these are 0.25u bets at best.
Over 17.5 Classified Drivers at 5.50
I mean yeah based on the history of this track, you don't expect it. And going into today, there are a lot of questions about cars. The Red Bull. McLaren. Will Ferrari self-combust as usual? Last year we saw a ton of random issues. Year before was collision central. I just feel the odds are a bit hefty for this one and there's value there.
My buddy who I discuss these (and is infinitely more knowledgeable) things I am mental on that one, and that there will be at least 2 red flags in this race and it's going to be messy. I should note red flag is 2.10 odds if you want that.
0.25u on Alfa Romeo @ 126.00 & Alpine 51.00 Fastest Lap
Hey Alfa Romeo picked it up in Bahrain. That wasn't to claim a point obviously but to stop Gasly from getting one. Is that a one-off, or are these two going to be mucking about all season with that? It's a mid-field battle that is worth following, and at this time betting on it at those odds.
Follow @SBTSportBetting