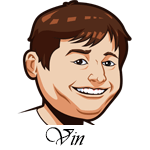 Follow @SBTSportBetting
A 2-0 record last night.
The Grizzlies showed the type of team they are in their win over the Wizards last night. You look at the final score, 106-99, and you think "that sounds about right", but when you look at the game you see that it is anything but predictable. The Wiz came out to a 30-18 win, but the Grizzlies didn't let that get them down and won every quarter of the game after that including a 26-14 fourth quarter. Ja Morant had one of his best games of the season as he finished with 27 points, 10 rebounds, and 10 assists.
Our other tip was the Blazers over the injury-riddled Heat and this one played out just how we expected. Damian Lillard had 33 points and 8 assists, and the Blazers won. One of the secret things about the Blazers of late has been the improved play and effort from Hassan Whiteside. That was on display here against his former team as he had 11 points and 17 rebounds here.
Notable Upcoming Bets:
Minnesota Timberwolves at Toronto Raptors Betting Tips:
The Wolves lost 13 straight before getting a big win against the Clippers. That game was serious outlier though as they shot 59% from three in that game. Unless they are going to shoot like that again here, I don't see them continuing their winning streak here because Toronto is great.
The Raptors have won 14 straight games and are playing at home here. They have some guys on the injury list, but I just don't think it matters. Fred VanVleet will play, Pascal Siakam will play, and the Timberwolves defense will play. This line should probably be closer to 12 and I am jumping on it here.
Sacramento Kings at Milwaukee Bucks Betting Tips:
The Bucks have won four straight and all of those wins have been by at least 11 points. They are the best team in the NBA and they have a huge average margin of victory. The Kings have been playing well lately, but the Bucks beat them by 21 in Sacramento this season and I fully expect Milwaukee to have a similar result at home tonight.
Giannis is listed as questionable here which is why I think this line is a bit lower than I would expect. Lean into that and take the Bucks here. This team just has too much depth to not show up without him against a team like this.
Miami Heat at Golden State Warriors Betting Tips:
I saved my favorite for last as the Miami Heat head to Golden State to face the Warriors. The Heat are on a long road trip right now and have lost the first three games they've played. They are not a great road trip and are dealing with some injuries to stars, but I don't think there is any doubt that streak ends here.
The Heat need this one and their defense has been fantastic. While the Warriors made some major trades at the deadline that left them with Andrew Wiggins, Draymond Green, and not much else. This team is in lottery mode and I don't think that's a secret.
The Heat are a five point favorite here which is fair, but I think this game ends closer to 10+. The Warriors don't have an answer for Bam Adebayo and they don't have a good match-up for Goran Dragic/Kendrick Nunn in the backcourt either. No Butler, no problem.
Follow @SBTSportBetting