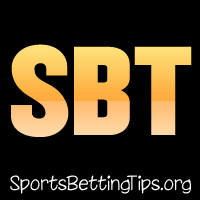 Follow @SBTSportBetting
A tough 1-1 night last night.
The Lakers should've had it last night. They played the game tight with a chance to win or at least cover, but faltered down the stretch. They were up 118-117 with five minutes left, but ended the game with 13-5 Dallas run and that did them (and our play) in. Tough. However, it was nice to see Dirk Nowitzki have his best game of the season with 22 points including this dunk that sent the Mavs bench into hysterics.
"That's a DIRK DUNK!#MFFL

?: #NBALeaguePass pic.twitter.com/EUl3pGfo4X

— NBA (@NBA) February 11, 2018
The Bucks grabbed us the win over the Magic 111-104. We laid the -4.5 points here, but that play was never in doubt after a huge 28-20 third quarter by the Bucks. Milwaukee is now 8-2 since firing Jason Kidd and have the top Defensive Rating in the NBA during that time. A lot of that is a soft schedule, but impressive nonetheless. We are definitely going to be keeping an eye on this team going forward.
Let's get into today's games and see what we have to end the week with.
Detroit Pistons vs. Atlanta Hawks Betting Tips:
This one feels too easy. The Pistons lost Friday, but before that they had won five straight and had really started to come together since adding Blake Griffin. That loss Friday was a tough one for us, but we like them to bounce back here. This is a great match-up for them as the Hawks don't really have the personnel to cover Blake and Andre Drummond. They should dominate the boards and put up some strong lines along the way.
The Hawks have been a pretty tough home team considering their place in the league, but this is a team that doesn't have much to play for going forward. They've already begun the process of buying out veterans and should continue to focus on a youth movement. That makes them an enticing team to go against going forward.
Pistons -4 is a great play on the road today.
New York Knicks vs. Indiana Pacers Betting Tips:
Speaking of teams that are enticing to go against going forward, the New York Knicks. After losing Kristaps Porzingis to an injury, this team has nothing to play for this season and should be looking towards the lottery. Already a terrible road team with a 7-22 record away from the Big Apple, this team should only see that get worse going forward.
They face one of the better home teams in the league and one of the top offenses in the East tonight as they go against the Indiana Pacers. The Pacers have a 19-11 record at home this year with an Offensive Rating of 108.1 that ranks 6th in the NBA. Victor Oladipo has really transformed this team and they have a really bright future. That Paul George is working out excellently for them.
This line is a bit higher than I'd like, but I am still all over the Pacers -9 today. The Knicks have lost five straight with the last two coming by 14 or more. There is just not a lot of talent here and not much to get behind. The Pacers should roll.
Follow @SBTSportBetting