February 12th, 2019 Betting Tips: NBA, NHL, College Basketball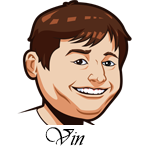 By
Posted:
February 12, 2019
(Photo credit: Ty Nowell/Los Angeles Lakers)
We've been waiting all season for the Celtics to put things into high gear and grab one of the top seeds in the East, but it's becoming more and more likely that isn't going to be happening. The Pacers have gotten hot of late and have now won six straight, moving into the third seed in the East.
The Sixers are right on their tail though and the new look lineup has looked particularly dangerous. Tobias Harris was a great addition and Ben Simmons playmaking has really flourished since his addition.
Of course, neither of those teams is likely to catch either the Raptors or Bucks who seem locked in to the top two seeds. So Boston is looking like a team that might not even have home court advantage in the first round this year. Crazy what a difference a year makes and just how much better the Eastern Conference has gotten in just one season.
#1 Sportsbook Online for Americans

Good deposit bonus, lot of unique bets & props. Excellent mobile & live betting.
NBA Betting Tips:
Los Angeles Lakers at Atlanta Hawks: The Lakers need this win. They are 3-7 in their past 10 and have fallen down to the tenth seed in the West. A LeBron James team is not missing the playoffs and they'll do that by winning the games like this one. The Hawks have nothing to play for and the Lakers have everything to lose here. LA all day.
Boston Celtics at Philadelphia 76ers: No Kyrie Irving tonight and the new look Philadelphia 76ers are looking great, that doesn't bode well for Boston. The Sixers have been one of the best home teams in the league this season with a 23-6 record. The addition of Tobias Harris has made this lineup into a mismatch nightmare and this one could get ugly for Boston without their best player.
College Basketball Betting Tips:
Duke at Lousiville: This should be a fun game between two ranked teams. Louisville is the #16 team in the country while Duke is #2 with only two losses, and has often looked like the best team in the country. There is some gamesmanship here as Duke typically enjoys wearing their black jerseys on the road, as RJ Barrett said because "it's their funeral", and Louisville has taken the pre-emptive step of wearing the black jerseys themselves.
Now, jersey colors don't win games, but I think that speaks to the motivation of the Louisville team here. They are a big underdog at home here and I think they know it, and are taking this game personal. In college basketball, I always am looking for good home dogs and Louisville is about the best of them that you'll find.
NHL Betting Tips:
Chicago Blackhawks at Boston Bruins: The Blackhawks are the hottest team in the league right now. They've won seven straight games and have a real shot of sneaking into the playoffs. What once looked like a surefire seller at the deadline is now looking like a possible buyer.
They play the Bruins tonight and that will be a tough match-up for them. Boston has been one of the best teams in the East this season and this should be a good one. These two teams played in the Winter Classic and that game was closer than the final score indicated. This moneyline is a bit higher than it should be and I am willing to roll the dice on the Hawks here.
#1 Sportsbook Online for Americans

Good deposit bonus, lot of unique bets & props. Excellent mobile & live betting.