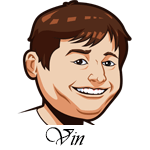 Some pretty exciting news in the NHL as Seattle has made their application for an NHL franchise official. The price will be pretty hefty at $650 million which is $150 million more than the Las Vegas Knights play. The team is expected to play in the revamped Key Arena which will undergo a $600 million remodeling. That remodel was originally approved to get the Seattle Supersonics and the NBA back in Seattle (after they were wrongfully stolen by Oklahoma City) and that is still part of the plan, but the NHL should do well in the Pacific Northwest.
It's one of the largest growing cities in America, one of the richest cities and one of the most beautiful places on Earth. A little known fact is the Seattle Metropolitans were the very first American team to win the Stanley Cup way back in 1917 led by coach Pete Muldoon of "Curse of Muldoon" fame.
Now, we just have to start thinking of a name. The Golden Knights was a blown opportunity for creativity and I hope Seattle doesn't make the same mistake. I saw Seattle Kraken floated on twitter. Or how about the Seattle Roasters? Seattle Flying Fish? Seattle Sharktopus? There's gotta be something. Any ideas?
Notable Upcoming Bets:
NHL Betting Tips:
They definitely aren't a playoff team, but I like the way the Sabres have been playing right now. They are just relaxed and scoring goals and having fun right now. They play the Senators tonight and with both teams out of it, I don't expect much defense in this one. I'm looking for the over 5.5 goals in this one. When there isn't much to play for, you can at least put some goals on the board and that's what we're looking for here.
The Lightning are one of premier scoring teams in the NHL and tonight they face a Red Wings team that they have beaten ten out of the last eleven games. The Red Wings are 1-10 against the Lightning! Tell that to me in the 90s and I would slap you in the face. Wow. This is a great place to grab Tampa though. They've lost two straight so will be hungry for a win, they play this team they own and they'll be at home. We're taking Tampa in regulation -130.
[colored_box color="blue"]Bet the NHL all season long at: https://www.Bovada.lv [/colored_box]
NCAA Basketball Betting Tips:
I am not sure I understand this over/under on The Citadel and UNC-Greensboro game. The last three times these teams have played they went under the total. In all three of those games, The Citadel shot under 40% and it's hard to see where the points are going to come from. Last time they played it was 72-58, where are the extra 30 points coming from? Give me the under 159.5 on this game.
Purdue has run into a bit of trouble as of late, losing to MSU and OSU, they should bounce back strong tonight against the Badgers. Wisconsin has just been a mess this season and Purdue is leagues better them across the board. This is a top 15 offense and defense while Wisconsin isn't in the top 200 of either. Purdue -10 is the play and they should ruin Frank Kaminsky's jersey retirement night.
[colored_box color="blue"]Bet college basketball all season long at: https://www.Bovada.lv[/colored_box]