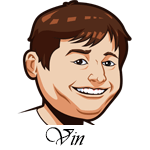 A 3-3 record last week.
I felt like last week there were a couple of injury situations that cost us. The site I was using had a player listed as out and they ended up playing. Part of this is looking early in the morning when injury reports aren't listed until later in the day. That said when this happens once, that's just how things go in this league. When it happens multiple times with multiple players, it's time to find a new site to look at. Hopefully, this will lead to those types of situations not happening.
There is a lot of snow on the ground outside which is no fun at all. It's days like these that I am thankful for some good NBA games on the schedule. When my body is broken from using a shovel for three hours, there's nothing like cracking a beer and watching some games that I have action on. Let's get some good ones tonight.
Best Odds for NBA:
New Orleans Pelicans at Memphis Grizzlies Betting Tips:
The Pelicans looked like they were starting to get it together and then they lost the first three games of this four game road trip. They need to win tonight if they want to salvage this whatsoever.
Memphis is on the first half of a back-to-back so we might see them here again tomorrow. Their recent form is not great as, even in wins, they have been allowing a lot of points. 109 or more for their opponent in five straight.
New Orleans can score the ball and while I am not sure if they'll win, I think they will score tonight. 116 feels low and I believe they'll hit that number. They've done it in three of their past five games.
Toronto Raptors at Milwaukee Bucks Betting Tips:
The Bucks had a rough end to their six-game road trip and now return home well rested. They had a couple of tough match-ups against the Jazz and Suns before heading to Oklahoma City and just having nothing left in the tank. The lack of Jrue Holiday didn't help and sometimes you can just tell when a team is ready to go home. Well, they're home now and they've lost three straight. I think we see better things here.
The Raptors have lost back-to-back games and the Celtics and Timberwolves. There is no good way to paint that second loss, the Wolves stink.
I fully expect the Bucks to bounce back with a home win here. They are the more talented team and they are getting into that desperation mode. I think they are going to win, but the -5.5 could be tough. Toronto is probably feeling desperate for a win as well.
Instead, I'm going with the Bucks team over of 120.5. That is right at the Bucks point per game average on the season and they are still one of the top offenses in the league. They will shot it against the 18th ranked Defensive Rating team tonight.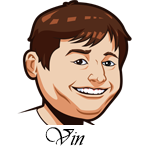 Hey guys.
I spend countless hours per week running this website with Graeme and writing our winning MLB, NBA etc tips. We do this free and don't earn a dime from the site.
However it is a lot of work and to continue we need your support. If you want to show your appreciation for our work or even just a thank you for winning tips, please donate some cash to at least cover our
beer money
! Thanks! Your donations will keep our tips free!
Brooklyn Nets at Phoenix Suns Betting Tips:
The Nets are without Kevin Durant for this one and find themselves as -4.5 underdogs. This team played last night in a 136-125 win over the Kings. That was against one of the NBA's worst defenses and tonight they face one of the better ones, the Suns rank fourth in the NBA in Defensive Rating. Does it matter?
Phoenix is hot right now. They have won six straight and nine out of their past ten games. They have been really impressive in shutting teams down and the Chris Paul trade has really paid off for them. They had yesterday off, but this will be their third game in four nights.
A key game in the recent Suns history I am looking at is their game against the Bucks. Milwaukee is about the closest to the Nets in terms of offense and the Suns won that one 125-124. I am looking at that type of scoring here as well. The Nets play no defense and I'm thinking the fatigue on both ends could lead to some less than stellar defensive efforts.
For a Nets game, this total is set pretty low. I think it's worth going over on it.
Best Sportsbook To Bet NBA:
Register an Account.
All betting odds and props will now be viewable under the event listing.
You can deposit to BetOnline via over 20 different options such as credit card.