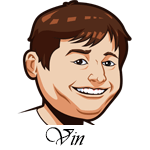 Follow @SBTSportBetting
A 2-1 record last night.
We went over in all of our picks last night and two of them came in with the final one coming close.
The Nets and Suns over was never in doubt as these teams just put up huge points. The total here was set at 231.5 and the final score was 128-124. This was an impressive win for Brooklyn as they did it without both Kyrie Irving and Kevin Durant. Harden had a huge game with 38 point, 11 assists, and 7 rebounds.
The scoring was even more impressive in the Pelicans and Grizzlies game. We too the Pelicans team over of 116 and they blew that way with 144 in their win. The dynamic duo of Zion Williamson and Brandon Ingram combined for 53 points in just 59 minutes.
Milwaukee was the letdown of the night or maybe we should say the Raptors defense put a stifle on the night. Milwaukee was right on pace to hit their team over until the fourth quarter when they managed just 22 points. This team is really missing Jrue Holiday right now and I probably won't be with them until they get him back.
Don't forget, Wednesday means golf betting tips here at SBT. The Genesis Open starts tomorrow.
Best Odds for NBA:
Houston Rockets at Philadelphia 76ers Betting Tips:
Philly has lost three straight while the Rockets are losers of six straight. Someone's streak is going to end tonight on ESPN!
The Rockets have been real sad since losing Christian Wood and they are expected to be missing more players tonight. Eric Gordon and Victor Oladipo are both listed as doubtful with P.J. Tucker listed as questionable. This is not a good team right now.
For the Sixers, this is must win territory. They have benefitted from the Bucks' struggles to remain in first place in the East, but they really need to get things back on track here. The -10.5 scares me a bit, but I really think they are going to put up a big number here. You can do the team over of 119, I'll just be laying the points. I think they show up on national TV.
Oklahoma City Thunder at Memphis Grizzlies Betting Tips:
The Thunder will be without Shai Gilgeous-Alexander for their fourth straight game. He is their best player and the team has struggled without him. This will be their third game in four nights tonight.
Memphis is also on their third game in four nights, but the difference is that they have their best player. It was a rough one last night, but I think they can bounce back here.
This line is a bit high for my taste, but the Grizzlies have done a good job of getting things done against the teams they need to get it done against. I think that trend continues tonight at home.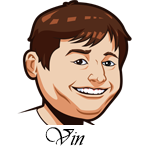 Hey guys.
I spend countless hours per week running this website with Graeme and writing our winning MLB, NBA etc tips. We do this free and don't earn a dime from the site.
However it is a lot of work and to continue we need your support. If you want to show your appreciation for our work or even just a thank you for winning tips, please donate some cash to at least cover our
beer money
! Thanks! Your donations will keep our tips free!
Indiana Pacers at Minnesota Timberwolves Betting Tips:
The Wolves stink. Just terrible. 27th in Offensive Rating, 23rd in Defensive Rating. There isn't much to get excited about here. They are also on a back-to-back and playing their third game in four nights.
The Pacers are a top ten Defensive Rating team and they need the win here. There's no need to get cute here, just lay the six.
Best Sportsbook To Bet NBA:
Register an Account.
All betting odds and props will now be viewable under the event listing.
You can deposit to BetOnline via over 20 different options such as credit card.
Follow @SBTSportBetting