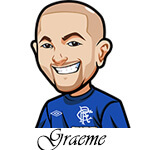 Welcome to the Sports Tips for February 1st, 2019.
If you are looking for Super Bowl LIII betting tips then fear not I'll be back tomorrow to provide betting tips for the Patriots vs the Rams.
I'm riding a perfect streak on the playoffs and hoping that can continue. I've been studying everything and I see 3 potential plays on the game that I really like so am looking forward to that.
For today let's cover the NHL and NBA action taking place.
NHL is a bit tricker due to the post all star break but I've managed to come out with two bets on that one.
February 1st, 2019 NHL Bets:
Capitals to Win: So weird seeing the Washington freaking Capitals as home underdogs but that's the world we live in. Reminder that they don't have Ovi tonight. Despite that this is a proud team who have been stewing on a 7 game losing streak for a week. They bat about .490 without Ovi so it's not that big a loss. If anything I think that will spur the team on.
Penguins -1.5: If you bet NHL you'll remember the bye week curse a few years ago when teams coming off the bye week lost a ridiculous amount. I am hoping that sticks the course for tonight. Sens are back off the bye week and Pens already have two games under their belt. They had that team meeting that saw them come out and crush the Lightning and I like similar here.
February 1st, 2019 NBA Bets:
Grizzlies vs Hornets Betting Tips: Grizzlies are 6 point underdogs in this one. I look at this one and I see no reason not to bet the Charlotte Hornets to cover the spread. They have been solid on the bounce back lately. They lost to the Celtics and generally gave up but that's okay – saving themselves for this game. Grizzlies have been on a bad run and while they have had some close games I just think Hornets are the ones with more motivation. Hornets -6
Celtics vs Knicks Betting Tips: I still remember when these teams played a few months ago. I took Celtics -14 and the Knicks freaking beat them. Unbelievable. Celtics have struggled a lot on the road recently. Knicks are playing poor of course and are on the end of a few blowouts however I find they raise their game against top opposition and I think they can cover the point spread. Knicks +13.5
Thunder vs Heat Betting Tips: The Oklahoma City Thunder come into this game rolling hard. Of course being a fan of the Thunder I hate getting my hopes up as they always find a way to blow it. Heat are a lost cause at the moment though. That Bulls game was pitiful. If they are able to pull it off here good for them however the Thunder have their top guys producing and so even if one has a bad night it's still enough to win here. Thunder -5
Utah Jazz vs Atlanta Hawks Betting Tips: Hawks are in the middle of a tough schedule. The point spread is 11.5 and I like the Jazz to bounce back stron ghere. More importantly I think with the game tomorrow night, as long as the Jazz take an early lead Atlanta roll over and save themselves for tomorrow so they aren't too tired. Jazz -11.5
Houston Rockets vs Denver Nuggets Betting Tips: What a game this is and it's massive for the Nuggets. They've also got to head out to Minnesota. I think they do maximum effort in this game and I think with a lot of people wanting to show off, I'll go with Over 225.5. Bet against the Nuggets tomorrow though.