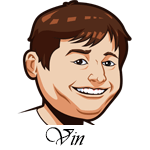 Follow @SBTSportBetting


[Get Exclusive Tips on our Patreon, Ad-Free
]
The hottest team in the NBA right now has to be the Portland Trailblazers. They are 10-1 in their past eleven games including being one of just five teams to defeat the Golden State Warriors this season. A lot of people were wondering why they didn't do anything at the deadline, but why should they when they are playing like this? Don't mess with a good thing. There is a lot of talk in the media that Damian Lillard is going off right now because he was an All-Star snub and there may be some truth to that, but he's also just really good and along with CJ McCollum are one of the best backcourts in the NBA. Portland looks like a shoe-in for the playoffs and I can't wait to see what they do in the first round. They look to continue their strong play tonight against the lowly Brooklyn Nets.
An interesting game with playoff implications tonight is the Houston Rockets taking on the Utah Jazz. Houston has just a half game lead for the eight seed right now and they head to Salt Lake City to play the Jazz tonight. Utah has the better point differential and the better team play, but Houston still has James Harden and there is no one on the Jazz who can match his offensive power. The Rockets have won the first two games of the season series, but find themselves as underdogs tonight on the road. This is the game to watch tonight.
NBA Betting Tips:
It's really hard to go against the Portland Trailblazers right now, but an -11.5 point line really makes you take pause. It's not that Brooklyn is that good or that Portland has anything to worry about. It's that teams with those kind of leads don't have a big motivation to play their stars in the fourth quarter and wacky things can happen. All that being said, I can easily see a scenario where the Blazers win this game by 20. Brooklyn is just not a good team and the Rose Garden is a very tough place to play. Portland -11.5 is the play.
The Utah Jazz have motivation to make the playoffs and they are a good young team who actually enjoy playing together. I'm not sure you can say those same things about the Houston Rockets. Whenever you think they are going to flip the switch and start playing well, they just… don't. I think the Jazz -5 take over the eight slot in the playoffs tonight and don't relinquish it the rest of the way. Utah is 4-1 as a 3.5 to 6 point favorite at home this season and that should continue. They finally have their front court healthy and they are just better. Even without James Harden.
Speaking of teams that want to make the playoffs, the Orlando Magic are also in action tonight. They had a "too many players" problem that they were able to fix at the deadline by getting rid of Tobias Harris and Channing Frye and now finally have a nice top-8 with Aaron Gordon moving into extended minutes. This team really wants to make the playoffs this season so you know they won't slip against a weak team like the 76ers. Magic -6 honestly seems a bit low so we're all over it tonight.
Follow @SBTSportBetting