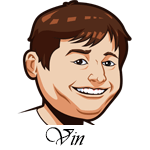 Follow @SBTSportBetting
A 3-2-1 record last week.
We are about a week and a half from the All-Star Break and the end of the first half of the season. The NBA didn't release their full schedule this year and we should be seeing a drop of the second half schedule soon.
That should be pretty crazy because there are a lot of games that are going to be need to be made up. The schedule is already really tough with a lot of three games in five nights for teams, but the second half could be even worse.
The Jazz are continuing to surge with a 9-1 record over their last ten games. They are atop of the Western Conference with a three game lead over the Clippers. The Suns are another team making a move. They are also 9-1 over their past ten games and have moved to their fourth seed in the West.
Everyone should be scared of the Nets in the East. They've won seven straight games and are now only 0.5 games behind the Sixers for the top seed in the East. James Harden has really changed his game since coming over, relying less on free throws and instead just being awesome.
Best Odds for NBA:
Golden State Warriors at Indiana Pacers Betting Tips:
The Pacers are back after a full week break due to the COVID protocols. They are playing at home, against a Warriors team on a back-to-back, and a Warriors team that has been feast or famine all season.
I think that rest is really going to boost the Pacers here.
Minnesota Timberwolves at Chicago Bulls Betting Tips:
The Wolves got rocked last night by the Bucks and now take the drive south to Chicago. This will be the second half of a back-to-back for them (obviously) and this team wasn't all that great to begin with. They are playing without Jarrett Culver and D'Angelo Russell, and changing the coach isn't going to help this team.
Chicago has won two straight games and four of their past five games. Zach LaVine earned his place in the All-Star game and you'd think he'd like to celebrate that at home, against a bad defense and a team that he was traded away from.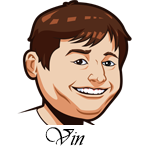 Hey guys.
I spend countless hours per week running this website with Graeme and writing our winning MLB, NBA etc tips. We do this free and don't earn a dime from the site.
However it is a lot of work and to continue we need your support. If you want to show your appreciation for our work or even just a thank you for winning tips, please donate some cash to at least cover our
beer money
! Thanks! Your donations will keep our tips free!
Los Angeles Lakers at Utah Jazz Betting Tips:
Things are tough in Lakerland right now with no Anthony Davis. The team has lost three straight to drop them down to the third seed in the Western Conference. Being without Davis is obviously going to hurt them a lot, but they've also been without Dennis Schroeder. That is two key members of the team and, as great as LeBron James is, any team is going to struggle in a situation like that. Their recent string of games hasn't helped and tonight they face the best team in the league who should be motivated to take them down.
Utah should be highly motivated for this one as there are a lot of people out there who still don't believe in them. This game will be on ESPN so everyone will be able to see just what they are capable of. Both of these teams rely on defense, but the Jazz are obviously looking better on that end without Davis.
This line is a bit high, but I'm just really struggling to see where the points are coming to come from for L.A. with this defense and without Schroeder and Davis.
Best Sportsbook To Bet NBA:
Register an Account.
All betting odds and props will now be viewable under the event listing.
You can deposit to BetOnline via over 20 different options such as credit card.
Follow @SBTSportBetting