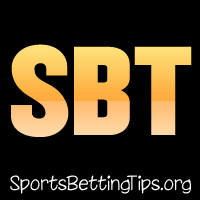 Follow @SBTSportBetting
A 1-1 record last night. We picked the winners in both games, but missed the spread by just a couple of points in one of our games.
The Celtics once again proved to be a great bet as they won by nine over the Knicks. They got an awesome game with a near triple double from Kyrie Irving who finished with 31 points, 9 rebounds and 8 assists. Jaylen Brown also chipped in with 24 points and this game was never really in doubt. The Celtics won the last three quarters and covered easily.
The Jazz won by seven, but we laid nine points. This game was just a lot grittier than you would expect from the Mavericks who recently had their owner fined for saying they should tank. The second half was like 90s basketball with a 44-40 score. We expected a bit less defense and a heck of a lot more than 44 points. Just a single shot away from a push, tough.
New Orleans Pelicans vs. Milwaukee Bucks Betting Tips:
The Bucks are coming off perhaps their best win of the season as they defeated the Raptors on Friday on the road. Giannis Antetokounmpo had a great game and hit the shot that sealed the win in overtime. They've been running a nice bench lineup featuring Jabari Parker, Eric Bledsoe and Khris Middleton in the minutes without Giannis and it's really working for them.
They face the Pelicans today who are coming into this game on a four game winning streak. They've really improved their defense since DeMarcus Cousins went out and are really riding Anthony Davis of late. Think of that what you will.
These teams have both been playing well since the beginning of the year and have really improved their defenses. The team I have to take in this one though, is the home team. The Bucks are 19-10 at home this year and this is a prime spot for them to grab win number 20. Bucks -4 is the play.
San Antonio Spurs vs. Cleveland Cavaliers Betting Tips:
The Spurs come into this game having lost four straight, all road games, and this is the fifth game of the road trip. They now know that they are unlikely to see Kawhi Leonard again this year and we have to wonder if the Spurs magic is going to fade away during the second half. They are currently the fourth seed, but only four games ahead of the ninth seed and out of the playoffs. Things could get bad here.
Cleveland lost on Friday to the Wizards, but we are still into the new look team. LeBron James should bring it in this game as it'll be nationally televised while the team should continue to find new ways to use the new toys: Rodney Hood, George Hill, Larry Nance Jr and Jordan Clarkson. The more comfortable they get, the better this team should play.
This will be a good taste for the Cavs -4.5 to show exactly what they can do against top teams in the NBA and I think they'll win easily.
Follow @SBTSportBetting