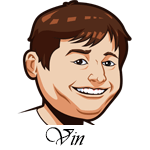 Follow @SBTSportBetting
A 2-1 record last night.
A big thanks to the Wolves for last night's Bulls win. The Bulls had a three-point lead with only seconds on the clock and we were set to lose the game, laying the -4. However, Ricky Rubio was able to draw a foul and get three free throws to tie the game and send it to overtime. The Bulls finally took care of business in the extra period to win 133-126. Zach LaVine lead the way with 35 points for the Bulls.
We took the loss with the Pacers over the Warriors. This just wasn't all that pretty of a game on either end. It's surprising to see the Warriors win a game where they shot 5-for-26 from three point land, but this team has been quietly changing their identity to a gritty defensive team. They are currently the #4 ranked defense in the NBA.
Our night ended with a big Jazz win over the Lakers, 114-89. The Jazz really showed themselves as one of the best teams in this league and absolutely locked down defensively. They are a scary team, for real.
Best Odds for NBA:
Orlando Magic at Brooklyn Nets Betting Tips:
I am really struggling to see why this line is only -8. The Nets have been absolutely trucking teams and the Magic have struggled with injuries all year. They have depth to speak of while the Nets have James Harden and Kyrie Irving. I don't get it.
Brooklyn has won seven straight games and they would've covered a -8 spread in five of the seven games. Considering they faced much, much better teams than the Magic in this run; they should absolutely get it done tonight.
Dallas Mavericks at Philadelphia 76ers Betting Tips:
This is probably the match-up of the night and should be a good one.
The total is set pretty big here, but I don't think they are going to reach it. The Sixers are a top-five Defensive Rating while the Mavericks play at a slower pace. Both teams have seen their games go under in their last two games while the Mavericks are playing their third game in four nights.
Betting unders is tough business in the modern NBA, but this is just set too high for what the season averages look like for these teams. It'll be close, but I think this is set too high and am betting under.
Bet Mavericks/76ers Under 227.5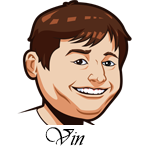 Hey guys.
I spend countless hours per week running this website with Graeme and writing our winning MLB, NBA etc tips. We do this free and don't earn a dime from the site.
However it is a lot of work and to continue we need your support. If you want to show your appreciation for our work or even just a thank you for winning tips, please donate some cash to at least cover our
beer money
! Thanks! Your donations will keep our tips free!
New Orleans Pelicans at Milwaukee Bucks Betting Tips:
A bright spot for the Bucks as Jrue Holiday is listed as "doubtful" for this one. That has to be considered a good sign when he has been listed as "out" for a long time now.
I said I was going to stay away from this team until he came back, but this one is too good to pass up. The Pelicans are a bottom-three Defensive Rating team while the Bucks are second in the NBA with a 117.8 Offensive Rating.
The last four match-ups between these teams saw the Bucks score 126 or more in three of four games. They've won three straight with 128+ scored in their last two. This is a great spot to grab a team over.
Best Sportsbook To Bet NBA:
Register an Account.
All betting odds and props will now be viewable under the event listing.
You can deposit to BetOnline via over 20 different options such as credit card.
Follow @SBTSportBetting