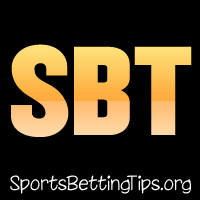 Follow @SBTSportBetting
A frustrating 1-2 night.
We had the Bulls +8 against the Clippers. They lost by ten after losing the fourth quarter by four. We had the Pelicans +8 against the Wolves. They lost by 11 after being absolutely dominated in the first two quarters. In both of these games just one shot could've changed our outcome. The lines are getting better as the season goes on, but so is our system.
The Pacers -1.5 gave us an easy win last night as they defeated the 76ers at home. The Sixers were held to just 35 in the second half and the Pacers were able to grab the win.
Of course, today is the Super Bowl and the sports world is focused on that. The NBA counteracts by having lots of early games today before that other game starts. For fun, I'll have my Super Bowl pick at the bottom if anyone is interested in that. Before that though, let's get to the games.
Atlanta Hawks vs. New York Knicks Betting Tips:
The Knicks have been one of the better home teams in the NBA this season, especially against the spread. They are 16-9 straight up and 16-9 against the spread. That is a really nice number and tonight they draw a great match-up against the Hawks at Madison Square Garden.
Atlanta is not good this season and not expected to get better. They are 4-21 straight up on the road and have lost five of their past six games. This is a great place to grab the Knicks -5. This is a fringe playoff team playing a surefire lottery team, on their home court where they play well.
Charlotte Hornets vs. Phoenix Suns Betting Tips:
It's been a rough year for the Hornets. They started off slow, they lost their coach to a medical issue and they had a ton of injuries to their team as well. They are healthy now and they have their excellent coach back on the bench. They have a top ten Defensive Rating and tonight face a team that is 29th in that same category.
The Hornets should be able to put up some points tonight and I think their defense can handle the Suns. This is a young team with a lot of guys who are still figuring things out and the Hornets aren't that. They should be able to see things coming and get out to a big lead early. The Hornets -5 is our lock of the day.
Super Bowl Betting Tips:
This is just for fun, but I figured I'd share with you some of the bets I am loving right now.
Eagles +0.5 First Quarter: Here's a crazy fact that Graeme sent me this week: the Patriots haven't scored a first quarter point in 7 Super Bowls with Brady at the helm. I like that to continue here with the tough Eagles defense.
PHI scores first +115: I'm basically doubling down on that above bet.
NE sacks under 2.5: Philadelphia got here with the best offensive line in football and the Patriots best pass rusher is probably the 85-year old James Harrison. I'd go under 1.5 on this if I could.
Those are the bets I'm making on this one, but if you asked me to pick a winner I'd have to take Philadelphia +4. I just can't see New England winning by more than a field goal.
Follow @SBTSportBetting