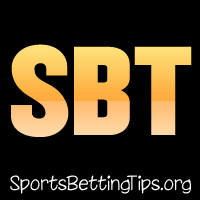 Follow @SBTSportBetting
A 1-1 record last night.
The Blazers did good work last night as they beat the the Hornets 109-103. It took overtime and if it wasn't for this big block by Jusuf Nurkic on Dwight Howard, they might have never have gotten the chance.
We grabbed the loss in the Thunder/Lakers game as the Thunder just didn't really show up with Russell Westbrook on the bench. Just an embarrassing performance by the Thunder as they scored 20 or less in the final three quarters. I guess that what happens when you try to drive a car without an engine.
A big night tonight with revenge games and a couple schedule alerts on the slate. Let's get right into the the tips.
Los Angeles Clippers vs. Detroit Pistons Betting Tips:
This one is all about Blake Griffin. The Clippers made a lot of promises to him when he re-signed last offseason and then they just traded him from the only team that he has ever known. That has to hurt and he is probably not very happy with them right now.
He'll get his chance for revenge tonight as the Clippers head to Detroit. Andre Drummond should do a nice job on DeAndre Jordan and Blake will be taking it to his former team. Absolutely love the Clippers -3 in this one.
Minnesota Timberwolves vs. Chicago Bulls Betting Tips:
Speaking of revenge games, this one could be a slaughter with a lot of bad blood. The Bulls not only traded away Jimmy Butler, but they also fired Tom Thibodeau and let go of Taj Gibson. There was a lot of drama during everyone's time there and there is clearly some anger.
The Bulls don't really have much of a roster either so the Wolves would be favored in this one no matter what, but this one should give them more motivation to dominate. The Wolves -7 should win behind an angry Jimmy.
Charlotte Hornets vs. Utah Jazz Betting Tips:
This is the fourth game of a road trip for the Hornets tonight and the second half of a back-to-back. It's been a brutal trip for them as they've played in Phoenix, Denver, Portland and now Utah. That's a lot of time zone jumping. To make matters worse, this is not a good road team with an 8-17 road record this season.
Utah traded Rodney Hood at the deadline, but I don't think that will change them too much here. He wasn't a huge part of what they did as it's all about Donovan Mitchell and Rudy Gobert for these guys. Utah has been frisky at home at 15-9 and could still push for a playoff spot. This is a great spot to grab the Jazz -5.
Portland Trailblazers vs. Sacramento Kings Betting Tips:
The Blazers got us the win last night, but tonight is going to be much harder. This is a schedule alert game and boy, is it a brutal one. They just got back from a three-game East Coast road trip and tonight is their fifth in eight games, third in five days and the second half of a back-to-back. They have traveled just as far as you could possibly travel while still staying in North America over the past week and they could pay for it tonight.
The Kings +5.5 might not win this one, but they are in a good position to play a tough game at home tonight. The Blazers will be tired and the Kings could be motivated by the keys being handed to De'Aaron Fox.
Follow @SBTSportBetting