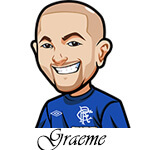 Follow @SBTSportBetting
Well it was a small losing week of about $53.75 last week in what almost ended up being a hell of a tournament.
We went into the last day looking strong. We had Jordan Spieth right up there of course. We also had strong contenders for the E/W placing at the very least in regards to Kevin Streelman, Max Homa, and Jason Day.
On top of that we had Jim Furyk who was looking good for at least the Top 20 spot at 5/1 odds which would have made us profitable.
Alas it didn't all come in and we ended up with no winner. Just a few E/W cashes.
Also how frustrating is it that a week after I pick Berger, he bloody comes through? That always bothers me.
Here are the betting slips anyway: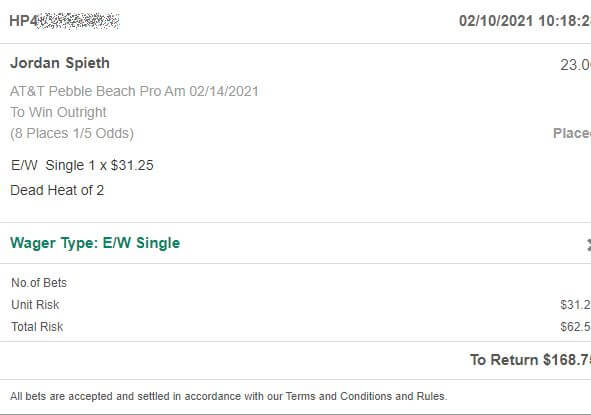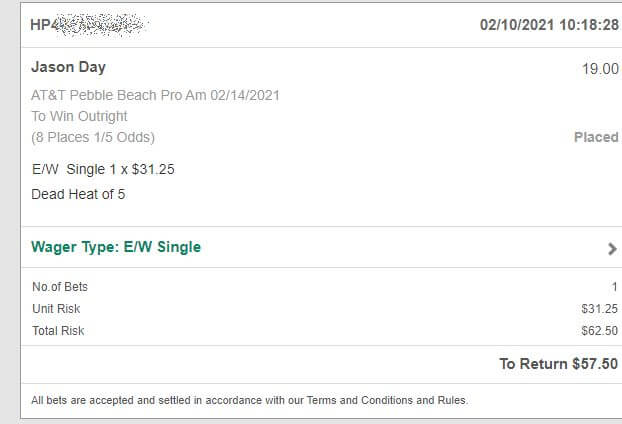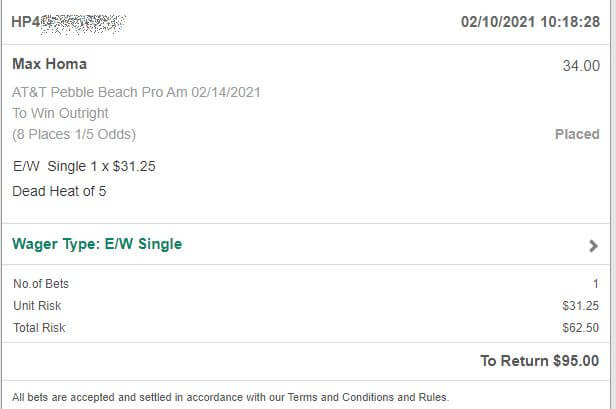 Annoyingly my admitted sucker bet of Phil Mickelson to win was the difference in win/loss. I really should have halved that bet.
In other news, I finally got around to doing a complete overhaul of the golf betting records page which currently lists every bet I have made and tipped on here from 2014 to the end of 2020.
I've been working on that for the past few months. It was tough trying to figure out how to best lay it out based on the different unit sizes etc I have implemented over the years but I think I came to a fair compromise. You can probably just ignore the dollar amounts and go by units. If you classify 1 unit as $125 – which is my most common bet – then this is the graph for it: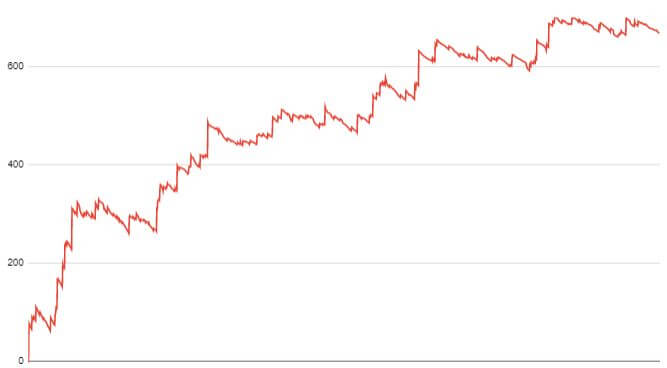 What I love is being able to showcase my winning percentage which was 13.6% win ratio. A lot of people just don't get the variance in golf betting so it's good to show something like that. Sure it's a 667 unit profit but that is with losing EIGHTY FIVE PERCENT of all bets.
It can be hard for some people to wrap their heads around that so it's good to have the facts out there. Or maybe I just suck with too many weak bets ha. Either way that's my record and all the data is there with easily searchable tables in case anyone wants to look up a past tournament etc and see my picks for it. If anyone has any feedback on it or anything else they'd like added hit me up g@8ambeerpong.com happy to oblige.
Let's get on with this weeks tips – I'm doing these nice and relaxed on a Tuesday night with a nice cold beer which is nice. Much prefer doing it at this time – when my schedule obliges – as opposed to rushed on Wednesday morning while mowing down my all bran flakes.
Genesis Invitational 2021 Betting Favourltes:
Dustin Johnson: 11/2
Rory McIlroy: 12/1
Jon Rahm: 12/1
Justin Thomas: 12/1
Xander Schauffele: 12/1
Patrick Cantlay: 14/1
Bryson DeChambeau: 16/1
Brooks Koepka: 22/1
Tony Finau: 25/1
Collin Morikawa: 30/1
Viktor Hovland: 30/1
Adam Scott: 30/1
Genesis Invitational 2021 Betting Tips:
This is a stacked tournament star wise so I am going to do different bets than normal here.
$125 on Dustin Johnson Top 5 Finish::
I just can't bring myself to bet him to win, but this is Dustin Johnson's tournament to lose. I am fairly certain I have written that twice before on here (once was Sergio Garcia) and both times they won. I'll probably kick myself for not having a flutter on him to win but it could be Shooter McGavin and I still wouldn't be able to back them at that price.
I'll do one bet on him just to get a piece of the action.
Best price is +145 at BetOnline which is about 9/6 or 1.45/1 for full accuracy.
---
$250 on Patrick Cantlay Top 10 Finish:
Cantlay is playing some damn good golf right now, and he looks like he is ready to pull off a win. Last couple years he has been 15th & 17th and had that 4th place finish in 2018.
If his price was better – it's currently 14/1 – I'd back him to win & E/W. That's just too short for me with the star power on display here.
Best price is +160 at Intertops which is 8/5
---
Now like I said above this is a bloody stacked tournament. I think betting any longshots is very risky in this circumstance. I've bet $375 above so I am going to round it to $500, take the final $125 and split it into very miniscule bets of $31.25 to win & E/W on the following. Yes that means we are betting $15.63 to win and $15.63 on E/W. It's a pittance. My reasoning for this is I could easily see this being a top stacked tournament, but there are certainly a few riskier plays I'd like to get on for the hell of it.
Here are the players and the odds I am backing them at:
Kevin Na: 70/1
Russell Henley 75/1
Carlos Ortiz 60/1
Max Homa 55/1
You may want to back them Top 10 or Top 20 or whatever. For me they are just speculative bets that I think have enough potential. With how stacked it is they're all basically lottery picks which is why I'm not doing the Top 10/20 market for these guys.
Follow @SBTSportBetting