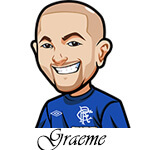 Follow @SBTSportBetting
June 27th, 2018 will see the final games of Group F take place in the World Cup as Germany take on South Korea, and Sweden take on Mexico.
It's a group where any of the 4 teams can still qualify although the odds of South Korea qualifying are astronomical.
Germany lost 1-0 to Mexico in a game where things could have been much worse if Mexico were more clinical with their finishing. They then had to come from behind to beat Sweden 2-1 with an incredible goal from Kroos in the 95th minute. They now sit joint second with Sweden, and are currently ahead on the 4th tiebreaker of head to head results.
A win would be almost enough to put Germany though as if they tie with both Sweden and Mexico on 6 points apiece, they'd either beat Mexico on goal difference or beat Sweden on head to head points. Although there's a bizarre situation where if Germany win 1-0 and Sweden win say 3-2, then both Mexico and Sweden would go through.
Either way the Germany mantra is probably going to be "win, and win big" to leave no doubt.
South Korea lost 1-0 to Sweden and 2-1 to Mexico.
South Korea could go through if Mexico beat Sweden and they thump the Germans. South Korea would have to win by 2 goals and make sure they score 2 more than Sweden for that to occur.
Germany vs South Korea Betting Odds:
Germany To Win: 1.20
Soth Korea To Win: 17.00
Draw: 7.50
Doing a double of over 2.5 goals in both group games for 3.30 odds. Just 1u. Read my analysis below or bet it at
https://www.Bovada.lv
(Odds on this page are correct as of 2018/06/24 7:31:57 PM EST but are subject to change)
Germany Analysis:
There's no doubt Germany are very lucky to be in this spot. There are a lot of questions about this team and Sweden proved more than a match for them.
Swedens ability to work the ball into the German box and get chances from there was huge, while Germany peppered the shots in from all over.
Looking at the pass map and positioning of that game was interesting as after Sweden scored, they moved back so much more and defended more. Yeah I get why they'd do that but we see that time and time again and it cost them. They had nothing going on the wings and really it's a bad thing for Germany that they still allowed so many chances.
Still – have to expect Germany to take this one and just push forward to put those other games behind them with a big result here.
South Korea Analysis:
It was nice to see a more positive performance from the South Koreans against Mexico. They started off tight as expected but then when Mexico scored they made a real go of it. Of course that was always going to be a recipe for disaster against Mexico but it's something they needed to do.
Defensively they're good – but it's going to be a big test in this one going up against bloodthirsty Germans. Loved the game Son had. A good player that boy.
Germany vs South Korea Betting Tips:
The odds on over 2.5 goals are only 1.50 and I do wonder if Germany will take their foot off the gas if they go up 3-0. Based on that and that I think Mexico vs Sweden will be high scoring I'm doing 1u on Over 2.5 Goals Double. That's a double of both those games going over 2.5. 3.30 odds at the time I bet it at https://www.Bovada.lv.
Follow @SBTSportBetting