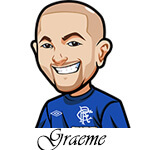 Follow @SBTSportBetting
Whew – what a week last week was with the Masters.
We made money if Justin Rose won or placed and what an intense ending that was. Obviously we were cheering on Rose because we'd make a lot MORE money – and we came as close as we possibly could, with it going to a playoff.
It actually could have been a much bigger weekend with Jordan Spieth being one of our bets to have a Top 5 finish.
Unfortunately he butchered it on the last day which was disappointing – especially considering his record previously at Augusta. Sucks to see that tarnished.
This week I'll provide golf tips for the RBC Heritage and Trophee Hassan, and I'll also quickly go over each NHL Playoff series.
Golf Bets:
In the RBC Heritage I've got 4 bets – Jim Furyk, Branden Grace, Luke Donald and William McGirt. All are to win and each way with the Grace and Donald bets half a unit, and the other ones a quarter unit.
Course form is a big one on this particular course and you see a lot of consistency. Furyk has won this one a couple of times and although he's not coming in hot he always performs here. If you look at his past finishes here even when he isn't in form this course just suits him very well.
Grace has similar form. When he won this tournament he had practically the exact same form leading into it so I think that's a good indicator for him.
Donald plays well here as well and it's a similar bet.
McGirt is one of the only ones who is coming in with some bloody solid form. He also has had some strong finishes on this course and I could see him making it to the Top 5.
The other golf tournament I'm betting on this week is the Trophee Hassan II.
However this is a tricky one and I'm only making 3 bets – Nacho Elvira, Chris Hanson and Robert Rock. All are just a quarter unit to win and each way.
I'm not confident in any of them it's more a case of betting for the sake of betting and for something to watch. So your call if you want to follow it or not.
Notable Upcoming Bets:
NHL Playoff Series Betting Tips:
Here are who I am predicting will win each series:
Montreal Canadiens: This is a tough series but when you look at everything the Habs are the more overall strong team. Rangers really struggle in defensive depth.
Boston Bruins: I feel like I never gave the Sens much respect during the season. Why change that now? Bruins have just looked like more of a playoff team.
Pittsburgh Penguins: I feel this series will go 7 games with home ice being the factor. So Penguins it is.
Minnesota Wild: I'm taking the Wild here. They've been the more consistent team throughout the season.
Edmonton Oilers: It's no secret that the Oilers rely on McDavid. His record against the Sharks is enough for me to back them.
Anaheim Ducks: The brought in Carlyle to do well for them in the playoffs. Here they are. I predict a sweep.
Chicago Blackhawks: The Predators have been brutally inconsisent all season. I can't see that changing.
Washington Capitals: One image to sum this one up: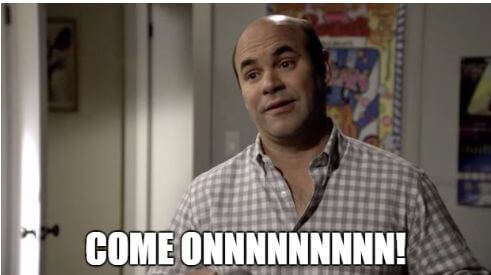 Follow @SBTSportBetting