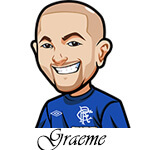 Follow @SBTSportBetting
Welcome to the free sports betting tips for January 16th, 2019.
As is tradition on Wednesdays I'll primarily be focusing on the golf.
We were close last week to a cash in our first tournament of the year. Charles Howell III looked like he was going to snag a top 5 place for us. Alas he had a good final round but was just outscored by others and finished two strokes off.
This week we've got two tournaments I am focusing on which is the Desert Classic, and the return of the European Tour with the Abu Dhabi. That tournament is pretty stacked and Tommy Fleetwood is going for an incredible three-peat.
Let's get to it:
Golf Betting Tips:
In the Desert Classic 2019 I'm going with three separate plays.
The first one is Jon Rahm to win. He's been playing solid golf and he won this one last year. He's someone I think we will be backing a lot this year and I fully believe he is motivated for this one and will be up there at the end.
I've then got Adam Hadwin to win and top 5. He's not coming in super hot however he plays extremely well at this tournament and seems to handle the rotation well enough. He was decent enough at the Sony Open as well.
Finally I am on Brian Stuard to win and top 5. He's a big long shot at 150/1 however he's coming in in good form and has handled the rotation well previously.
Then we have the Abu Dhabi HSBC Championship. Wow this is an interesting one.
Usually when I go through the golfers on my first run I have a shortlist of about 6-15 people. I then go through them further to whittle it down to the actual bets. This tournament I had no joke over 20 people on my shortlist. It was crazy.
I've finally narrowed it down to the following:
Tommy Fleetwood to win. Not as much based on stats or anything but man I just want to cheer this guy this weekend.
Louis Oosthuizen to win and Top 5. Louis could come in hot here and he does well here the odd time he has played. Not played here a lot lately but he used to do extremely well.
Henrik Stenson to win and Top 5. This was one where I tried my best to remove him from my bets but everything I looked suggested he was a play.
Martin Kaymer to win and Top 5. If there's a tournament or course where Kaymer has good performances in the past he's always worth betting. His odds are dropping which is a sign others like him too and that he was mispriced. Always good to see.
Pablo Larrazbai to win and Top 5. Won here before and was also 2nd place here back in 2017. I've got to think he has a chance here. Big odds at 110/1 but worth a small play I believe.
Enjoy this weeks golf let's hope for a winner winner chicken dinner.
Follow @SBTSportBetting