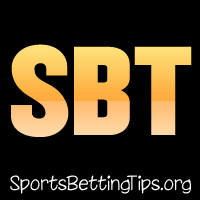 Follow @SBTSportBetting


[Get Exclusive Tips on our Patreon, Ad-Free
]
2 games are done and dusted.
We went 1-1 with the betting tips yesterday, in two phenomenal NFL games.
We had the Ravens +7 and they duly delivered in their loss to the New England Patriots. What a game that was. Something funny – I had to go out for my wifes birthday dinner. And this was during my beloved Patriots game! But thankfully I have an awesome wife who allowed me to stream the game on my phone – as the restaurant we were going to didn't have televisions.
Side rant: playoff games were blacked out on NFL Game Pass. That's embarassing and they need to get their shit together – it's 2015. If I want to watch one game give me the ability to do that for $15 or something. Especially when it's so easy to just click 1 link and be able to watch it illegally.
Well I tried to stream it but the connection was horrendous using data on my phone. Looking at the NFL mobile app, I saw the option to listen to the game and did that. Holy crap was that fantastic. It's been years since I actually listened to a game on the radio. It was great sitting there with the headphones in one ear, and just tuning everyone out for key plays and picturing everything on the field. Really cool.
We took Under 40 points in Seahawks vs Panthers but unfortunately that one went over with a big 4th quarter which had 24 points scored. That was another good game. I mean watching it I don't think the result was ever in doubt – but Panthers did hang in there till the 4th.
Now we know two of the participants in the Championship games, it's time to see who the other two participants will be.
Let's analyze todays games:
Cowboys vs Packers Betting Tips:
This one is expected to be fairly high scoring, at 52 points. The current line as of this writing has the Packers -5.5 favourites.
The line opened at -6.5 for the Packers, and you could see it as high as -7 at some books earlier in the week. However concerns over Aaron Rodgers health have grown, and we now see the line at -5.5 with the majority of the money going on the Cowboys.
Screw that.
The Cowboys shouldn't even be here. They rode their luck against the Lions, but now they're going up against one of the best teams in the NFL who just completely outmatch them. The Packers are just an incredible team who have looked fantastic all season long.
They have so many options when it comes to the wide receivers that this one shouldn't even be a contest.
We like the Packers, despite Rodgers injury, to dominate and win by at least 10 points or even more.
Go with the Green Bay Packers to whoop the Dallas Cowboys butts. Take the Packers -5.5.
Colts vs Broncos Betting Tips:
The highest over/under of the weekend at 53.5 points. The Broncos are a healthy 7 point favourites over the Indianapolis Colts.
It was 11 years ago when these two teams met in the playoffs with Manning them a Colt. He led the Colts to a 49-24 victory. However he's going up against a much more formidable opponent; Andrew Luck has shined in playoffs so far in his career, with over 300 freaking yards in 3 games in a row.
They're also going into this one with the best passing offense of the season. However they're going up against a big team in Denver, who are 8-0 at home and have lost just once in their last 18 games at home.
This is a big, big game but we think it's a lot more even than the bookies are giving it credit for. The Indianapolis Colts have looked phenomenal, and we think this is going to be a very tight game with the Colts matching the Broncos every step of the way. The Broncos offense isn't as stellar as it was last season, and they haven't had a lot of blowouts this year.
We will be taking the Colts +7
Follow @SBTSportBetting