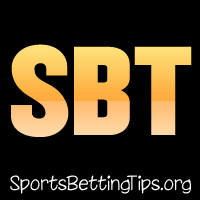 Follow @SBTSportBetting
An 0-1 night last night and man am I mad at myself.
One thing that is easy to do is to second guess yourself after going with a pick. That's what I was doing yesterday. I didn't dwell on it but I wrote yesterday that "I do have sone concerns about 4th quarter production here".
Basically after the pick was made I was looking at some data before posting and the 4th quarter stuff was concerning me. Basically the Nets continue to produce in the 4th while the Rockets can tail off a bit. That's where I was concerned. I decided to go with the tip anyway and unfortunately that's exactly what happened – a massive 4th by the Nets as they managed to take the win.
That's sports betting though. Despite all the years I've been doing this I'll still make mistakes like that and then learn from it. Those were statistics that in hindsight I shouldn't have ignored – more than just a 'gut feeling' or something like that.
It is what it is. Only thing you can do to get better from betting is to learn from your mistakes. And in saying all that – there was less than a minute left and the Rockets were up by 9 freaking points. I mean give me that instance and I'd take -4.5 all day. So what can y ado.
Thursday, January 17th sees 6 games on the board. Bulls look to end their losing run at 8 but that will be a tough one as they head to Denver. Lakers vs Thunder is the late game that should be interesting.
76ers vs Pacers Betting Tips:
Pacers have won two in a row although it's only the Suns and the Knicks. They've recently struggled against top opposition like the Celtics and Raptors. I think that's going to affect them mentally somewhat.
76ers are really looking to go hard on the next few games. We saw an absolutely tremendous performance by them against Minnesota when they won 149-107. They're on the road and this will be a tricky one. 76ers have a tough schedule and I think they are going to keep going strong. They know how mentally taxing one loss will be during this stretch.
I like Philly to continue their performance from the last game and keep going here. They know this will be a tough one and with Thunder, Rockets, Nuggets, Warriors and Raptors on the horizon they'll want to get it done here. These are the really important games and I expect a professional performance from them.
https://www.Bovada.lv76ers +2.5
Follow @SBTSportBetting