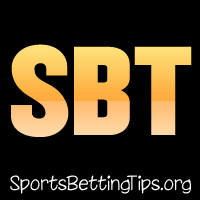 Hope everyone had a great New Year! I had a nice and chill one. Relaxed at home, watched some sports and was asleep by 11pm. Actually haven't even verbally wished anyone a "Happy New Year" yet and I am quite happy with that.
We finished the year on a high note. We backed the Raptors to end the year with a bang, covering the 9 point spread. They duly delivered as they won every quarter in a dominant fashion, beating the Cleveland Cavaliers 117-97. Kyle Lowry had yet another excellent game.
Now we turn our attention to Wednesday, January 1st.
We've got 4 games on the board and it starts at 6pm EST with Washington hosting Orlando.
Knicks will be going for three in a row as they host the Blazers. The Bucks are going for 4 in a row as they take on the Timberwolves, and Lakers host the Suns.
Alas the Bucks spread is 17 which just seems mental but man even with 17 points I can't bet against them. Timberwolves had a great performance against the Nets but Karl-Anthony Towns isn't playing, and Andrew Wiggins probably won't either.
Lakers -11 might be tempting against a Suns team with no defence but man the Suns offense can keep up with teams so that's concerning.
I feel like the Wizards can cover the 6.5 point spread. Magic are without Aaron Gordon and their offense looks like it's hitting a bit of a rut. However this is a very winnable game and the Wizards are not good.
The Blazers losing run concerns me. I do think RJ Barrett will struggle against Damien Lillard and CJ McCollum. If it wasn't for the results for both teams heading into this one I'd take the Blazers easy. However just a few red flags on this one.
A rare day with no tips.