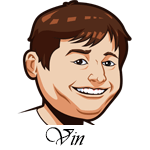 Follow @SBTSportBetting


[Get Exclusive Tips on our Patreon, Ad-Free
]
Last night was an extremely busy night in the NBA and tonight some teams are going to pay for that. The schedule can be brutal and unfair at times in the NBA and that can lead to losses for teams. We've mentioned the three games in four nights penalty before, but it's worth mentioning again. Playing three games in four nights in bad for the NBA player's body. They don't get proper rest and more often than not they come into that third game sloppy and don't play up to expectations. This can lead to losses or simple underperforming. It's always good to keep an eye on not only who is playing, but how often they have played as of late.
A great example tonight is the Washington Wizards who host the Boston Celtics. The Wizards have been playing very well as of late as the starting unit is really starting to come together. The Celts are without Avery Bradly and on most nights they'd be a solid play. However, tonight they are on their third in four while the Celtics are more rested. The Celtics were already the better team on paper, but that rest issue really makes you feel good about it. Games like these are always what we are on the lookout for.
Notable Upcoming Bets:
NBA Betting Tips:
The first tip is, you guessed it, Boston -1 over Washington. The Wizards are on a mini-tear right now, winning five of their past six while the Celtics have lost their last two. I think that actually helps our case though as the Celtics need this one while the Wizards will be tired after playing a tight game with Charlotte last night.
The Spurs have it even worse tonight as they are on their third game in four nights and all of those games have been played on the road. They get a little bit of a break tonight as DeMar DeRozan is expected to be out for the Raptors tonight, but this is still a tough game for each team. The Raps offense isn't quite the same without DeRozan and I believe the Spurs will be tired. Under 209 feels like the play here.
Chicago is an interesting team as they just don't look like they work on paper, but they have found ways to stick around despite seemingly being ready to die. A big part of that is problem the fact that they are a veteran team that knows how to get things done in crunchtime. Something that you can't necessarily say about the young Orlando Magic. The Bulls -2.5 have stayed in the race by beating up teams like this and they will do it again tonight.
My favorite match-up of the night is probably Denver vs. Utah. The Jazz are on fire right now, winning five of their past six games but tonight is the third in four and they had a close one with OKC last night. The good news is that Denver doesn't play defense against anyone so tired maybe doesn't matter as much. Still, I expect Utah to be a bit slow and vulnerable tonight. That might show up in the Denver score. To be safe, I'm taking over 212 in this one as I think 108-106 is in play.
Follow @SBTSportBetting