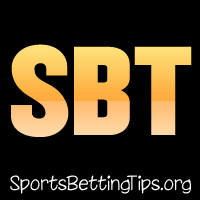 Follow @SBTSportBetting


[Get Exclusive Tips on our Patreon, Ad-Free
]
Welcome to Sunday – and what a big day we have ahead of us!
We've got two absolutely massive NFL Games and of course the WWE Royal Rumble 2016.
Let's jump right into the betting tips for today:
Patriots vs Broncos Betting Tips:
Patriots -3.
Oh sorry do we need to say more?
Look – the media can hype this match up all they want. They can hype the Brady vs Manning rivalry all they want. But the Patriots are going to win this one by at least a touchdown.
The Broncos did have some great games during the regular season – but their offense just is not the same anymore. The Patriots managed to score 24 points against their defense with a fair amount of injuries back in November and the Broncos defense since then haven't looked as hot. Almost everyone is healthy for the Pats and you have one of the greatest coaches there knowing exactly how to manipulate that defense.
The Broncos put in such a poor performance against the Steelers. That was a game where the Steelers really should have had no business being in it but it was a struggle. The Broncos offense didn't look good at all and the defense looked really poor around the middle – right where BRady loves it.
Edelman is going to rack up some huge numbers here and the Patritos are going to do the business here.
Panthers vs Cardinals Betting Tips:
The line is set at 3 points with the Panthers being the favourites.
I'm on Panthers -3. I think last week and how the second half went was GREAT for the Panthers – it was a huge wake-up call. They realize now that they DO have flaws and that they can't be complacent.
The Cardinals are a solid team and they deserve to be here – however I think one big thing they have is that a lot of teams don't rate them. The Panthers however will be mentally prepared after last week and they will take this one.
WWE Royal Rumble 2016 Betting Tips:
The first bet we're going to take is Triple H not to win the Royal Rumble. The odds on that are currently -145 which we think is a pretty darn good price. We do think he will face Reigns at Wrestlemania but not for the title – or if he does, it won't happen here. The rumour is something big will happen at Fastlane so we think something screwy happens here that doesn't involve HHH winning the title yet. They want to build up heat for him more.
Also on Usos to beat New Day. A nice price and if Balor Club come in you expect them to go for and win the tag team titles. It wouldn't work for them against New Day unless they turn New Day face – and we can't see that. WWE also seem to love the Usos – they are big merchandise sellers, and it will be good for them if they win the titles.
That's our main two bets.
You can bet on the WWE at 888 (Americans try BetOnline).
Follow @SBTSportBetting