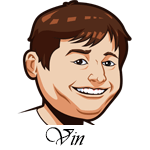 Follow @SBTSportBetting
A nice 4-2 record last week.
Last night saw LeBron James go nuclear on his former team in the fourth quarter. The game between the Lakers and close was close after three quarters when LeBron missed a shot. A Cavs' team executive clapped at this and LeBron took that personally. LeBron single-handedly outscored his former team 21-19 in the fourth on his way to a 46 point game. You rarely see games like that where LeBron gets selfish and takes over from a scoring perspective so it was a lot of fun to see.
You can watch the exchange, followed by the amazing fourth, right here.
Today is the anniversary of the death of Kobe Bryant and his daughter Gianna so expect a lot of pieces going around about that. That death still sends shockwaves through many around the league and there are sure to be a lot of heavy emotions out there.
Only three games on the slate tonight and I have tips for two of them, one over and one under.
Best Odds for NBA:
Los Angeles Clippers at Atlanta Hawks Betting Tips:
It's weird to bet on these COVID games, but it's hard not to here.
The Clippers will be without Kawhi Leonard, Paul George, Patrick Beverley, and possibly Marcus Morris. While the Hawks remain without Bogdan Bogdanovic and have Clint Capela, Danilo Gallinari, and Trae Young all listed as questionable here. Basically, if there is a name you know from these two teams – odds are they aren't playing tonight.
Despite that, the total on this one is set pretty high at 221.5. I just don't see where the offense is going to come from without a lot of those key players.
The Hawks have had sky high totals all season which has lead to them going under in 12 of 16 games. This just doesn't feel like a game to me that is likely to feature a lot of offense from either side.
Bet Hawks/Clippers Under 221.5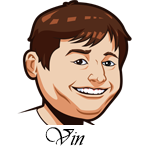 Hey guys.
I spend countless hours per week running this website with Graeme and writing our winning MLB, NBA etc tips. We do this free and don't earn a dime from the site.
However it is a lot of work and to continue we need your support. If you want to show your appreciation for our work or even just a thank you for winning tips, please donate some cash to at least cover our
beer money
! Thanks! Your donations will keep our tips free!
New York Knicks at Utah Jazz Betting Tips:
Just when I think I'm out on the Knicks, they pull me back in. Honestly, this is just the best version of a bad team coached by Tom Thibodeau. They play hard each night, the main players probably play way too many minutes, and people play above their talent level. It's a hard team to resist.
The Jazz are winners of eight straight with all eight winners covering the spread as well. That is really impressive as every game but one has had a spread over six points. The last Utah loss before this streak came to the New York Knicks so I am thinking they might be a bit motivated for this one.
-11.5 is a ton of points and while I think the Jazz can continue their streak here, I'm not going to be betting that. Instead, I'm looking at the over of 211. That last game between these two teams had a total of 212 and the Jazz offense is really cooking over this streak. They've scored 116+ in six of the eight games.
Best Sportsbook To Bet NBA:
Register an Account.
All betting odds and props will now be viewable under the event listing.
You can deposit to BetOnline via over 20 different options such as credit card.
Follow @SBTSportBetting