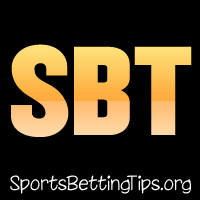 Follow @SBTSportBetting
A 1-0 record last night.
We took the Denver Nuggets last night over a injury hobbled Philadelphia 76ers team and they came through strong for us. Without Joel Embiid, the Sixers just had no answer for Nikola Jokic who finished with one of his best games of the season: 32 points, 18 rebounds and 10 assists over 34 minutes. This one was never really in doubt as the Nuggets won every quarter of the game in route to a 126-110 victory. Mason Plumlee, Malik Beasley and Monte Morris all scored in double figures off the bench.
With only one (big) game left in the NFL season, the NBA has taken over Sundays. There are nine games on the schedule today, but not a ton of marquee match-ups. Let's take a look.
Orlando Magic vs. Houston Rockets: I wanted to go with the Magic here, I realy did. The Rockets as currently constructed don't have a ton of depth and rely heavily on their best player to have a great game. They are still a great team, but -8.5 is a lot of points for them to be laying. Orlando just doesn't deserve it though. They are 1-5 over their past six games. Three of those losses have been decided by four or less, which is tough, but when they played a good team (Milwaukee) they lost by ten. Houston is closer to Milwaukee than Brooklyn and I just can't pull that trigger here.
Toronto Raptors vs. Dallas Mavericks: I am always a big fan of a home underdog and I think the Mavericks getting +5 is nice, it's just hard for me to go against the Raptors when everyone is healthy. Kyle Lowry and Kawhi Leonard are not listed on the injury report and they will be the two best players in this game. Toronto coming off a loss too so I expect them to come out strong here today. Any other team and I'd probably be for Mavs today, but not Toronto.
Utah Jazz vs. Minnesota Timberwolves Betting Tips:
One of the harder things to do in the NBA is win two games in the same week against the same team. The Wolves and Jazz are playing a home-and-home and coming off of one where the Jazz won by four at home. Today they are laying four points on the road.
The Wolves have been playing solid basketball of late and are actually a pretty strong home team where they are 16-8 straight up.
I should note that the last game wasn't quite as close as you'd think. The Wolves need a 33-16 fourth quarter to lose by that four point deficit. That said, I am always on the lookout for a good home dog and the Wolves seem to fit that bill.
https://www.Bovada.lvBet Wolves +4
Follow @SBTSportBetting