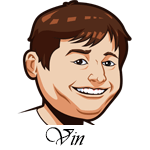 January has been such a busy month for sports that it's hard to keep up. We saw Clemson and LSU win over the weekend to set up the National Championship game in NCAA Football. Clemson will face off against LSU and the early line has LSU as a -5 favorite.
Those games saw LSU absolutely dominate Oklahoma while Clemson had to come from behind to win their game. While both games were impressive, my early thought is that Clemson will continue their strong play here. They are not a team that you can ever count out and Trevor Lawrence has been there and done that. This team won't crumble in the moment.
For now, we have some lesser bowl games, the NBA, and the NHL. Let's get to some of these tips..
NBA Betting Tips:
Toronto Raptors at Miami Heat: The Miami Heat have been one of the best home teams this season and they hold a road win against the Raptors earlier this season. Normally, I'd be looking for the Raptors to get the revenge here for that loss, especially getting points, but the injury situation for Toronto is just too dire right now. They play a short rotation at it is, but without Norman Powell, Marc Gasol, and Pascal Siakam is just too much to handle. Miami knows this game matters in the seeding in the East and will continue their strong home play here.
Utah Jazz at Chicago Bulls: It feels like every season that Utah starts off slow and then gets hot. I think this is the time of year that they get hot. They've won three straight and nine of their last eleven. Their last game against Detroit was a clinic as they held them to just 81 points. They could definitely continue that here as the Bulls have been one of the more disappointing teams in the league this season. This line is reasonable too considering they could easily win this one by 10+.
College Football Betting Tips:
Birmingham Bowl – Boston College vs. Cincinnati: This match-up really sticks out like a sore thumb on the schedule. Cincinnati finished with a 10-3 record this season while Boston College was just 6-6. Boston College allowed more points than they scored this reason while Cincinnati averaged more than a touchdown more than their opponents. There is always the difference in schedules and conferences and all that, but I don't see any reason that we should take BC seriously here. They weren't a great team, but there are too many bowls and they need someone to fill them. That doesn't mean they are going to win it.
NHL Betting Tips:
Florida Panthers at Ottawa Senators: The Panthers have been one of the best offenses in the league this season and this is the start of the road trip for them. I am thinking they come out strong with a good offensive performance here. The last time these two teams played the final score was 6-1 and I am hoping for that level of scoring here. I think that the Sens will acquit themselves a bit better here. The total of 6.5 seems low as I can see at least 7-8 goals here, easily.