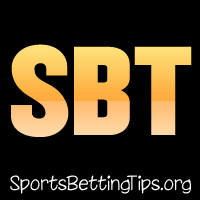 Follow @SBTSportBetting
It was a nice 2-1 night last night with the NBA Tips.
Our loss was with the Timberwolves over the Hawks. Minnesota let a first half lead drop as Atlanta stormed in the 4th with a big performance.
We won with the Bucks who make it 4 in a row with a convincing victory over the 76ers. The Greek Freak is playing at the top of his game at the moment and it's hard not to keep backing them.
We also win with a solid pick of the Heat over the Mavs. Dallas have now lost their last 4.
Let's move onto tonight, January 30th 2018:
Nuggets vs Spurs Betting Tips:
Spurs come into this one on the back of a day of rest. It's been a hard couple of days for Denver and they're going to be tired and fade down the stretch.
Spurs are just an incedible home team – probably the best in the league at home and I don't see any outcome other than an outright pounding from the Nuggets.
Nuggets came damn close to the win over the Celtics and props to them for that battle however man that's just going to add to their fatigue for this game.
They'll also be sick thinking about how they could have snatched the win and honestly I like the Spurs to roll all over them here.
Spurs -7.5
Raptors vs Timberwolves Betting Tips:
Speaking of great home teams there's the Toronto Raptors and I've got to take Raptors -6.5 here.
We had the Timberwolves last night and they lost to Atlanta and now we're going to fade them. Anyone that loses to Atlanta shouldn't be able to keep up with the Raps at home!
Timberwolves are entering this one tired and the Raptors just should dominate this one. They're not big lately for covering the spread at home but I do think -6.5 is an easy enough spread for them to cover and think they can hit a double figure victory.
Thunder vs Wizards Betting Tips:
I like the Thunder -3 as they make it in in a row.
They're going up against a Wizards team that will probably be without Wall and even if he plays he ain't gonna be 100%.
Thunder look so damn good and they crushed the Wizards just last week where Westbrook ran riot on them. He really exposed them and I like him to do the same here.
Let's go Thunder!
Follow @SBTSportBetting